After yesterday's post about how quickly hens age, I thought that a bucolic scene would provide a nice counterpoint. When people decide to get chickens, this is what is imagined: a beautiful hen on a green lawn.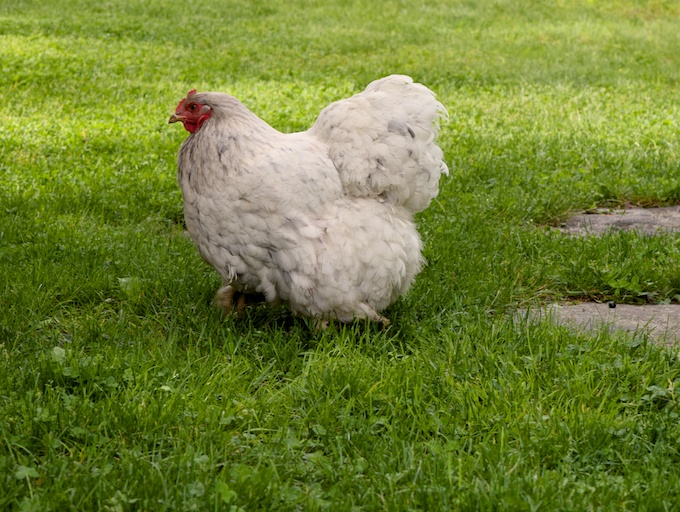 Isn't Pearl lovely? Doesn't simply looking at a scene like this slow your breath and lower your blood pressure? Keeping chickens is not all about the eggs.
Here are the Ladies, having an afternoon stroll.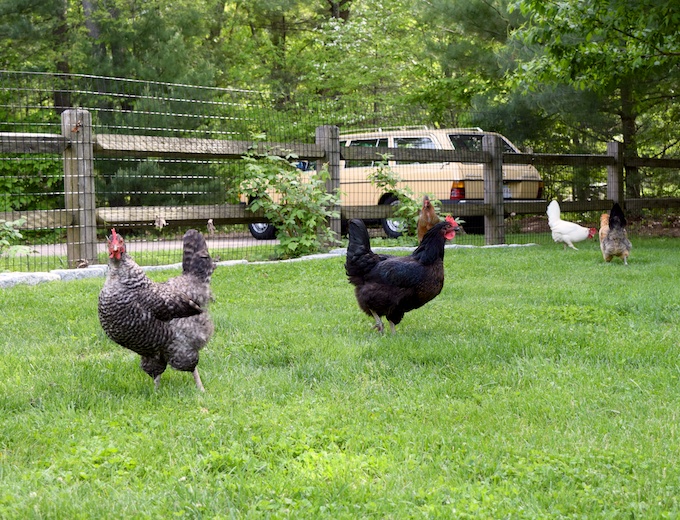 Deep sigh. There. Feeling calm?
Once you get chickens, you might decide that an even larger domestic farm animal would add to the bliss in your backyard. Here's a grazing goat.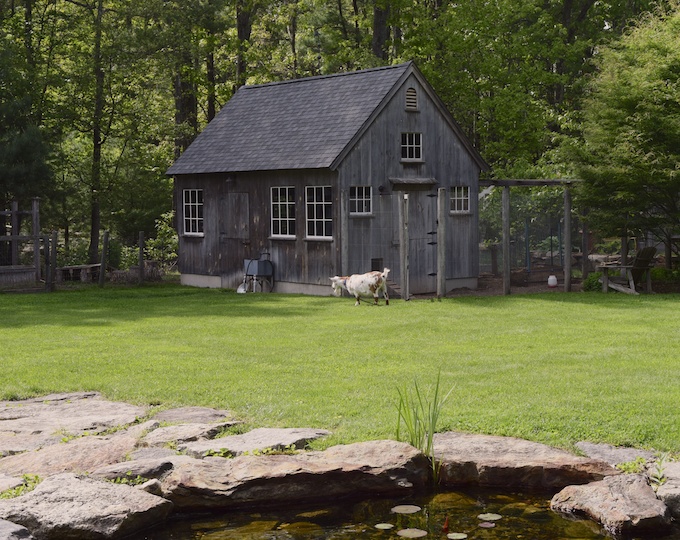 Ah… nice. Right?
WAIT. EXCUSE ME. I have to RUN! The other goat is in the flowers.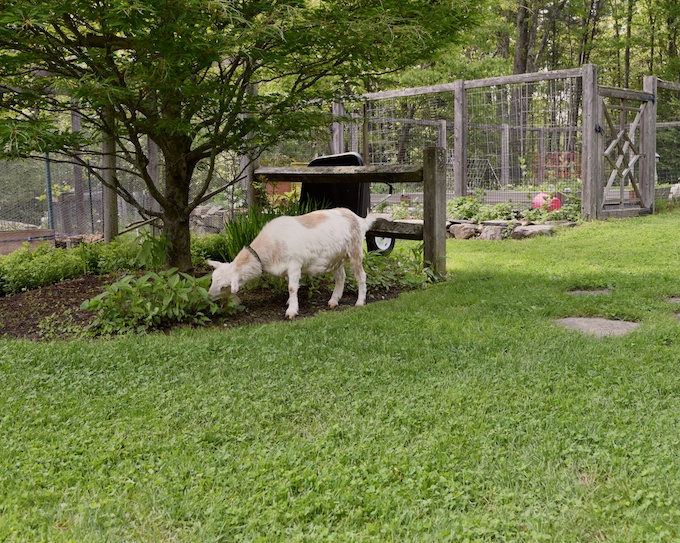 Serene they are not. Have you read those studies that show that challenging mental activities help to keep Alzheimher's at bay? I think that goat keeping qualifies.