Last month I was asked to do a Tillie Lays an Egg Storytime for a special group of preschoolers. These children either wear cochlear implants, or have siblings that do. Their parents were having a much-needed night out at a hearing loss conference, and I was there to keep the little ones engaged at the end of a long and busy day. The children wore pjs and sat on blankets. One girl wore pink CIs that matched her pajamas. I wish that I could color-coordinate my CIs and outfits!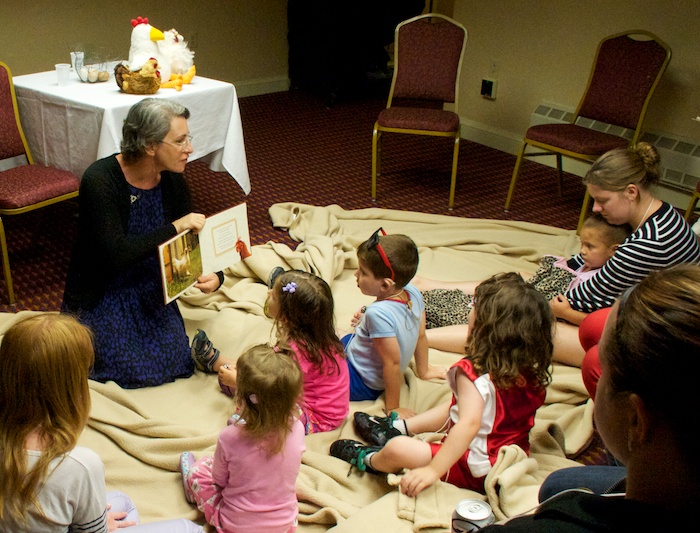 I couldn't bring a hen to the hotel, so I brought a few stand-ins. Everyone talked chicken and one boy even knew a chicken dance!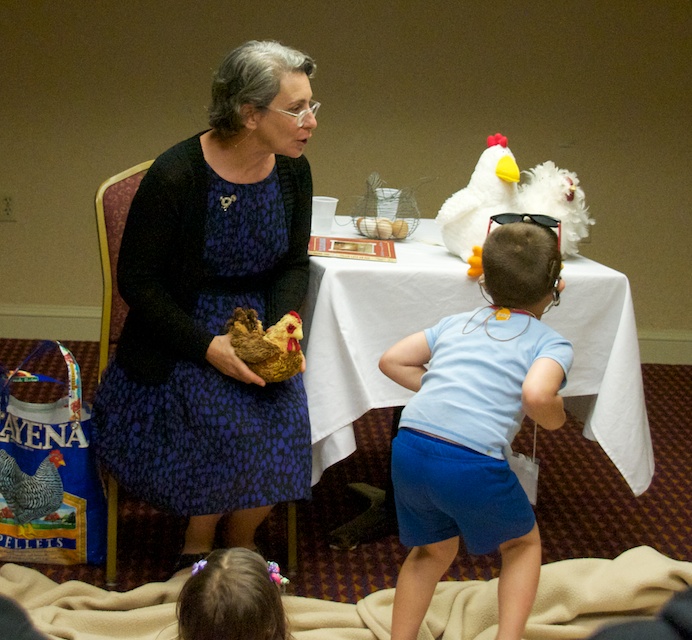 It was a fun evening,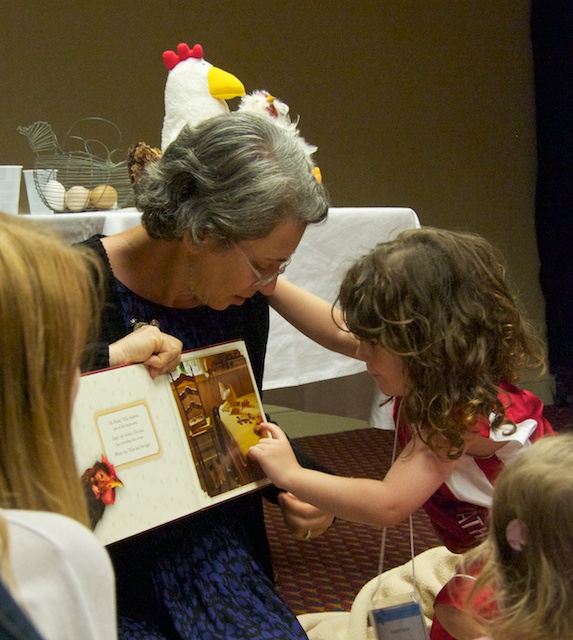 but all too soon it was bedtime. There were a few children saying cluck, cluck cluck on their way to sleep that night!