Even as a child, I preferred fresh, ripe fruit over candy. So, although I indulge in treats for my goats, I'm not wont to give them junk food. It's not good for them, and since I don't crave it, I don't feel that I am keeping them from some unique and amazing delectable treat. Lately, however, I've been told by an experienced goat keeper (whom I greatly respect), that goats love licorice. Black licorice. And that I was being stingy and mean-spirited for not providing a bag of this candy for the boys. Then, in one of my favorite goat blogs, I read that this farmer also gives her goats black licorice. I gave in and bought a bag.
The goat boys always anticipate that something good is coming their way when they're asked to get onto their stumps.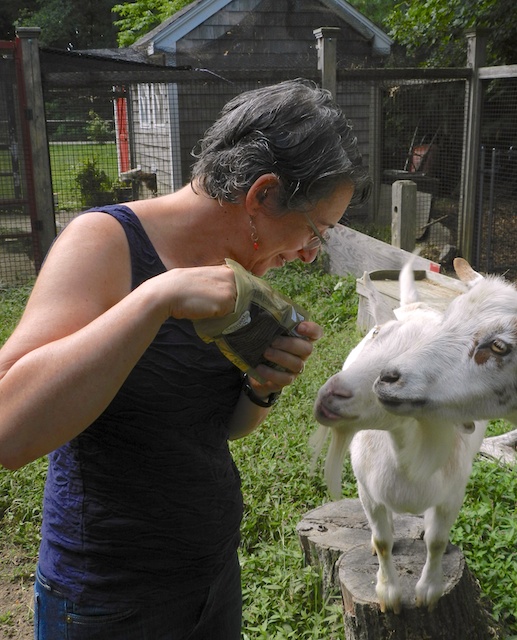 However, they can be quite suspicious of new foods, and they are fussy. For example, Pip likes tomatoes, but Caper doesn't, whereas Caper likes a certain prickly weed that Pip won't touch. But, they both agreed that black licorice is yummy. They wagged their tails and smacked their lips.
But, was this munching and crunching any different than when handed green beans?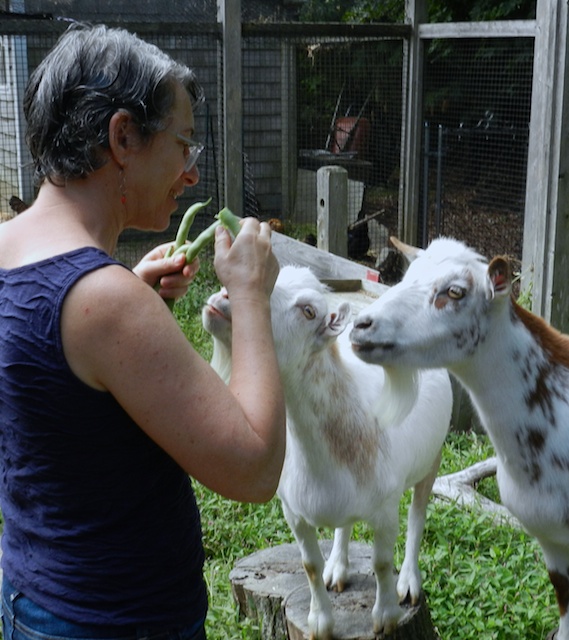 Nope! They like the green beans just as much, and, in fact, did some joyful burping while snacking on them.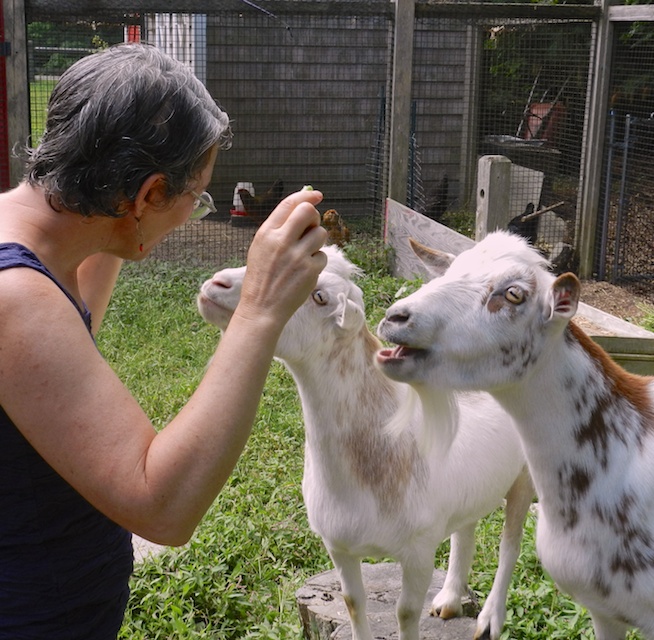 Methinks those other goatmaids are buying licorice for their goats just so that they can have some for themselves. Honestly, I had a piece or two of the licorice, which I confess that I like it much more than overgrown green beans. We goatmaids do need a few treats for ourselves. I think that I'll share the bag with the boys.