In children's books, roosters say cock-a-doodle-doo! and hens say cluck!. At least, that's the way that chicken talk is written in most American storybooks. There are plenty of variations, from buk-buk to chuck-chuck – sort of like regional dialects of chicken language. I'd never seen tac-cut written down until I came across this coffee can that is now in my collection. I keep pens in it on my bedside table. It's a charming image to wake up to. Said out loud, tac-cut tac-cut does sound like a hen clucking. Was the coffee named for the sounds, or did some adman come up with the hen logo with the  thought that the brand name sounded like a hen clucking?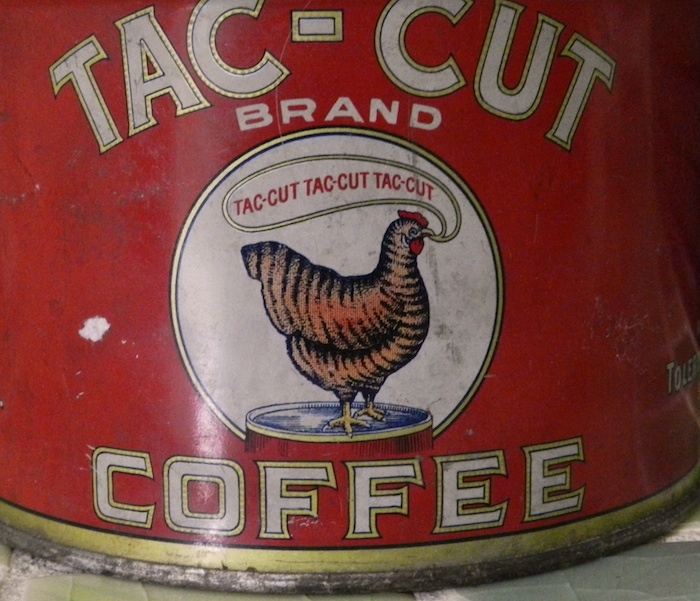 There are plenty of coffee cans with images or roosters crowing wake-up calls, but this is the only one that I know of with a hen.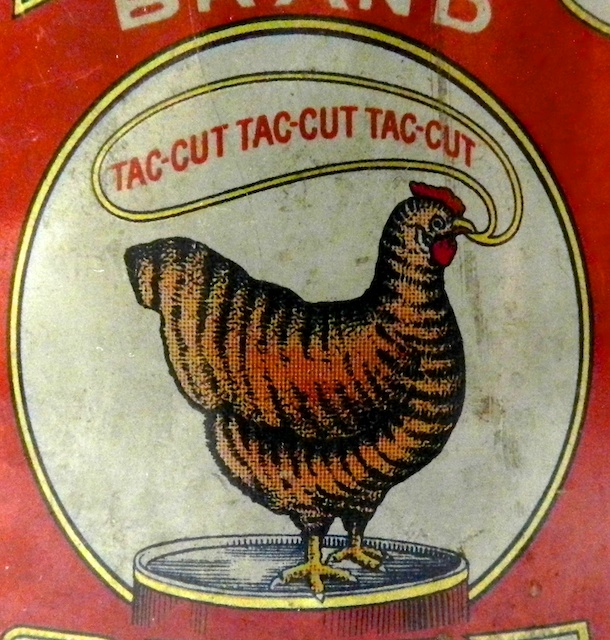 In any event, I've been collecting what hens say around the world. I'm told that in Turkey, a chicken says biak-bik-bik, and that in the the Dominican Republic a flock sounds like this: cocoteeecoco. What do hens say in your neck of the world?