You can tell a lot by looking at a hen's head. Young laying hens will have full red combs and shiny eyes with an inquisitive glint. Sick hens will have darker, muddier-colored, often deflated combs and glassy eyes. Old hens have their own look.
Edwina has always been a sturdy, no-nonsense hen. She has managed to reach the ancient age of eight, and although slower and no longer laying eggs, she remains as sturdy and no-nonsense as ever. Much to her chagrin, she is no longer the boss hen.  Her comb, though not bright red, is full and still has color to it. This is a hen who knows what's what.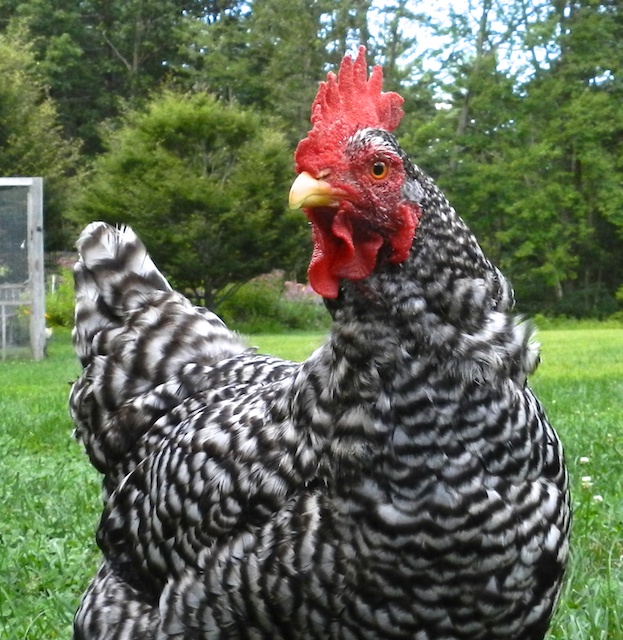 Twinkydink has also survived past her eighth hatchday. Most chickens don't, but she has; perhaps this longevity is due to her steady temperament and naturally strong constitution. Lately, though, her comb has turned a dull, almost grey color and has shriveled up. I don't see any other external signs of decline. Hens like Twinkydink don't let on to weakness until the end is very near. However, I'm sure there must be major internal changes for her comb to look so pale. She's lived beyond a normal lifespan, and so I'll let her be to leave it on her own terms. It could be quite awhile. Or not. You never know with old hens.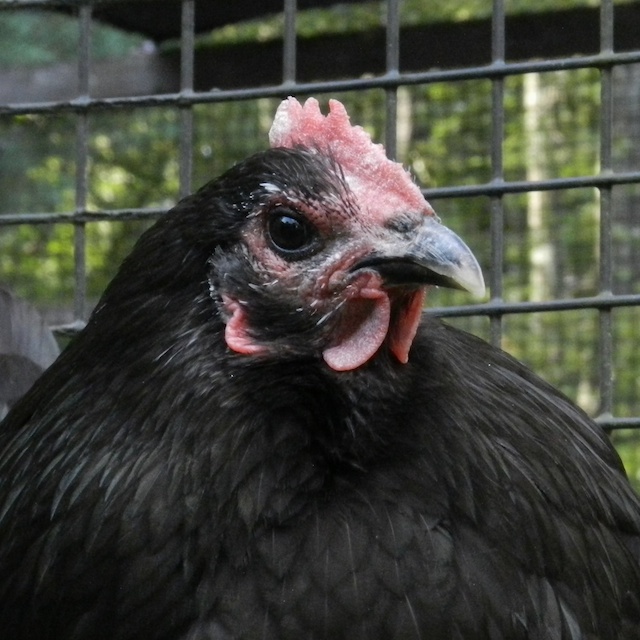 The other day she spent an afternoon free-ranging with her flock. Twinkydink took a sun bath while the others ran hither and yon. Then she had a walk-around, foraging on grass. Steady as she goes. No wonder she's survived so long. The younger hens like to graze near her. I think that Twinkydink, who used to be a bully, has taken on the role of the wise old hen. Which just goes to show that personal transformations can happen at any age, and it's good to stay open to changes in your companions.