This week I stopped in at the nursing home to look in on the hens. I'd heard that one of the girls had laid an egg and that all was well, but I wanted to see for myself. I noticed that there were vegetable treats in the run. That was good. When the hens saw me, they walked up to the fence to say hello. That was good, too. Inside, the coop had clean pine shavings bedding, and the waterer and pellet dispense were full.
While I was checking the inside of the coop, Clementine, the friendliest Buff Orpington that I've ever known, checked me out. She let me stroke her back. Obviously, these hens were getting plenty of attention and care!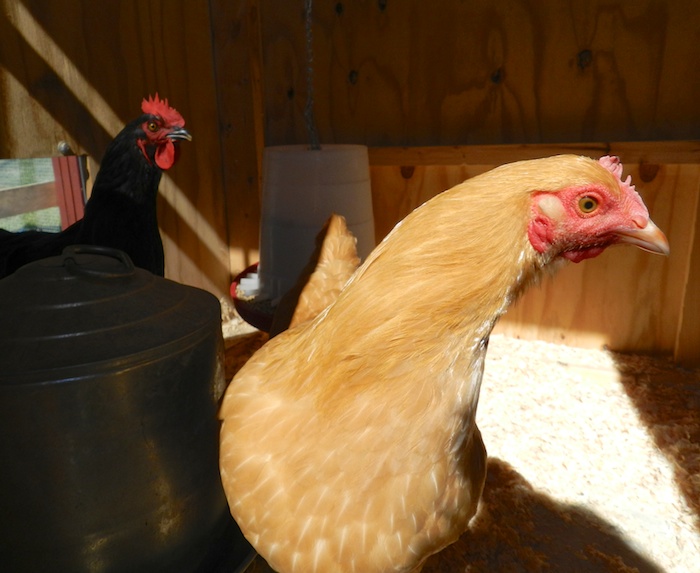 As I was leaving, the window to the memory loss activity room slid open and a woman called me over. It was Linda, one of the wonderful women who care for the residents. She told me that when they were informed that Life Care was getting chickens, she was skeptical. Bad idea, she thought, one more thing to take up our time. But, then she fell in love with the hens. She's now the primary caregiver. She's the one who brought out tubs of ice for them during the heat wave. She brings out kale from the kitchen. The chickens make her day better, and that enables her to have the patience that she needs for her difficult job. She watches the folks in rehab work hard to walk over to the coop to visit with the hens. She sees the grandchildren (and great-grandchildren) of the residents happy to be there because there are chickens to look at. Clementine, of course, is her favorite hen.