It's been hot and dry  here. The grass is crunching underfoot. Unless you are a goat, "crunch" is not a word that should be used in the same sentence with "grass."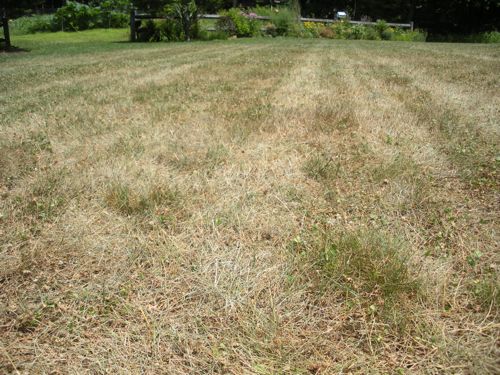 We have a well, and although I don't believe in using it on the grass, I have been able to keep the vegetable garden watered. The basil is loving the combination of hot sun and sprinkler. I've had a bumper crop, which reached it's peak all at one time.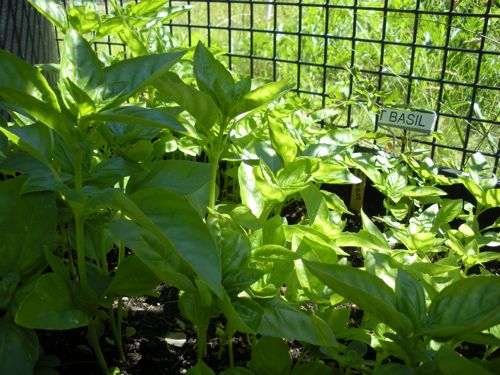 Basil gets too strong and bitter if it blooms and bolts. So, I harvested all of it. I gave it a thorough washing in several rinses of water (and then dumped that water on my pots of flowers by the kitchen door.) Next, I picked the leaves off of the thickest stems (to be given to the chickens.)
The most important step when preparing to store basil is to dry it in a salad spinner.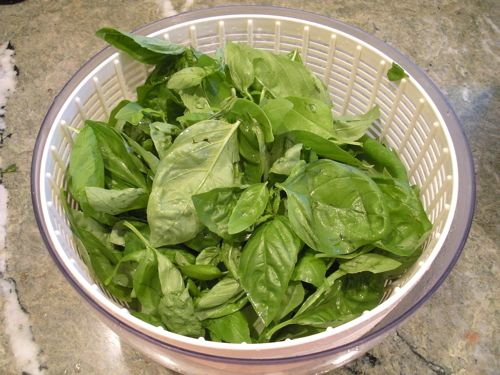 Next, I pureed it in the processor with just enough very good extra virgin olive oil to make a paste. I like to leave a little texture to it.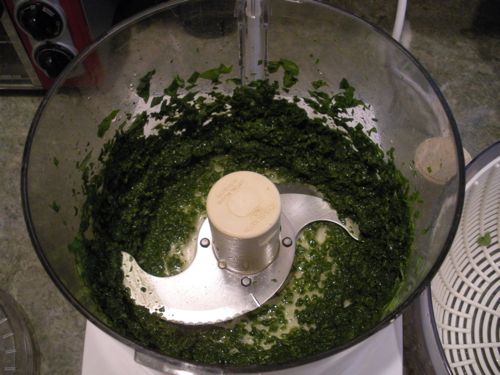 I put it by teaspoonfuls into ice cube trays and tuck into the freezer.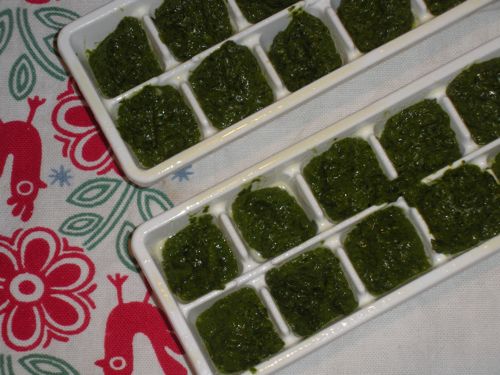 When frozen solid I pop out the cubes (you might need to run some hot water on the bottom of the trays to loosen them) and put into a zip freezer bag. Back it goes into the freezer until this coming winter, when there are so many ways to use this little bit of summer. I'll put a cube into a pot of soup, spread another on lasagna, and flavor focaccia with it. I had enough basil to make a batch of classic garlic, pignoli nut, pesto, too, that I handled the same way. Come back this winter, and I'll show you what I make with my summer's harvest.