Did you know that all hens come fully equipped with a Chicken Global Positioning System, otherwise known as CGPS? Yes, indeed!
The CGPS comes with a highly accurate search capability. For example, the hen thinks "raspberries," and in no time at all she finds the site!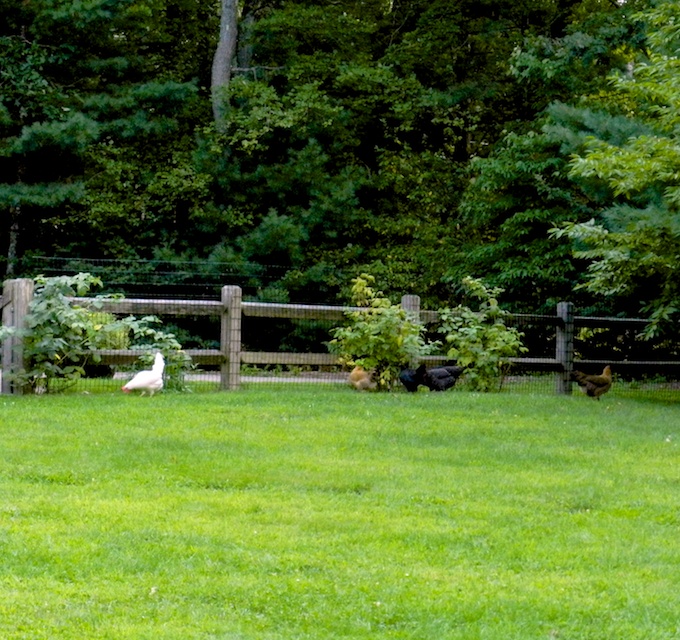 The CGPS is linked to every member of the flock, so that all individuals can meet at the location.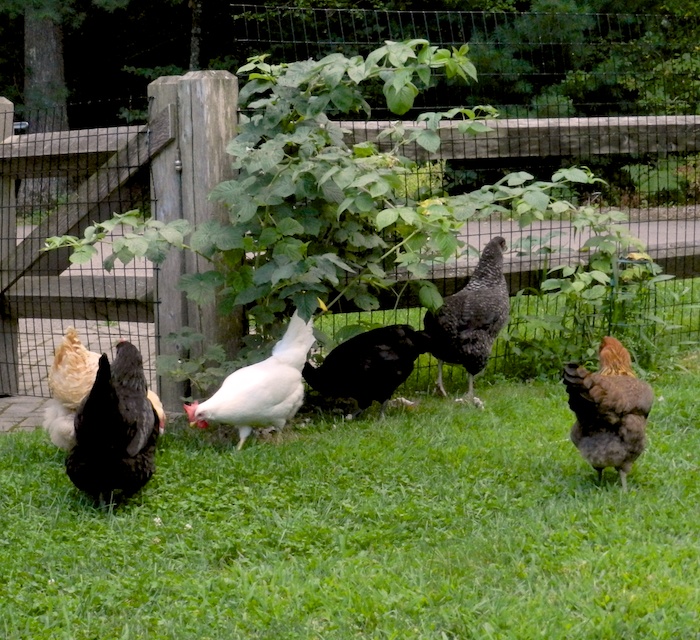 Once the site is found, the coordinates are never lost or forgotten.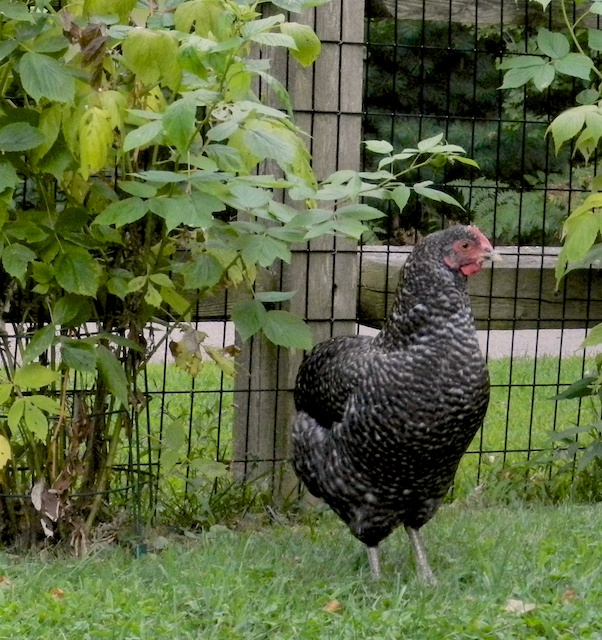 There is no limit to the number of locations that the CGPS can download and store. This flock's database is soon to be expanded to include the search for grapes.  What's in your chicken's CGPS?