The Literary Ladies are now 22 weeks old. Twiggy has been laying almost daily for a month, and true to her White Leghorn breeding has taken only three days off in that time. Her eggs are bright white, long and smooth as polished shells washed up on the beach. The other hens have been slower to mature, but I've been expecting to see eggs from the Ameracaunas, Owly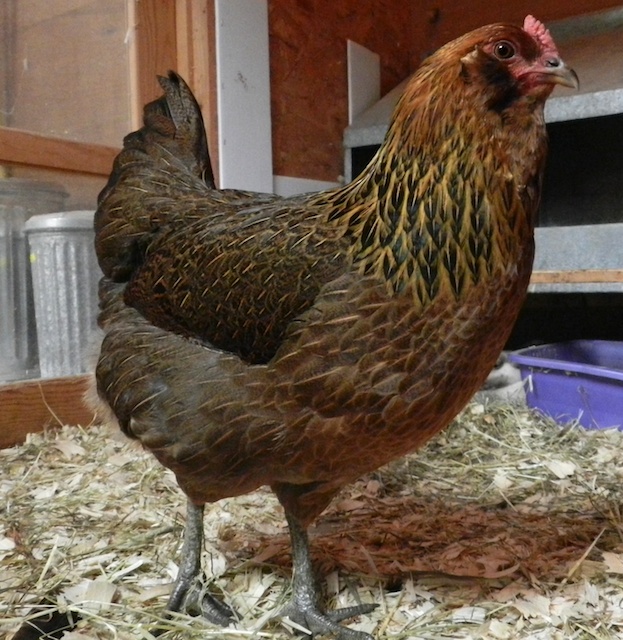 and Beatrix,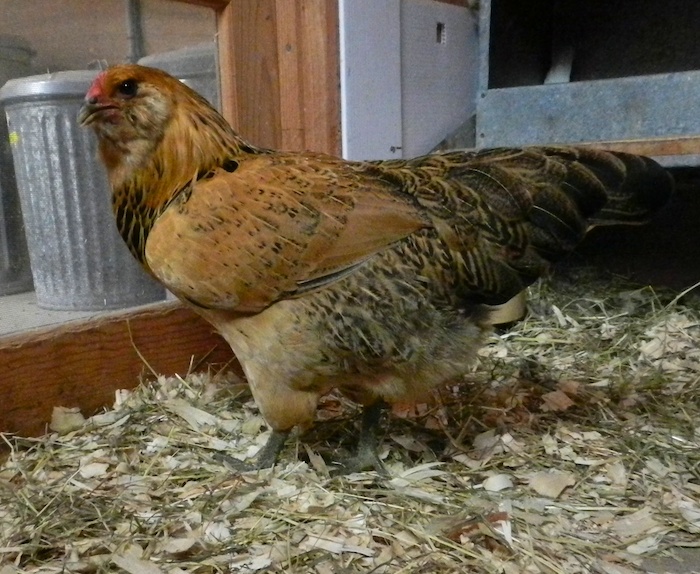 because they've been squatting when they see me – sure signs that they are now fully grown.
Two days ago Beatrix left this egg in the nesting box. It is a dull green with a hint of blue.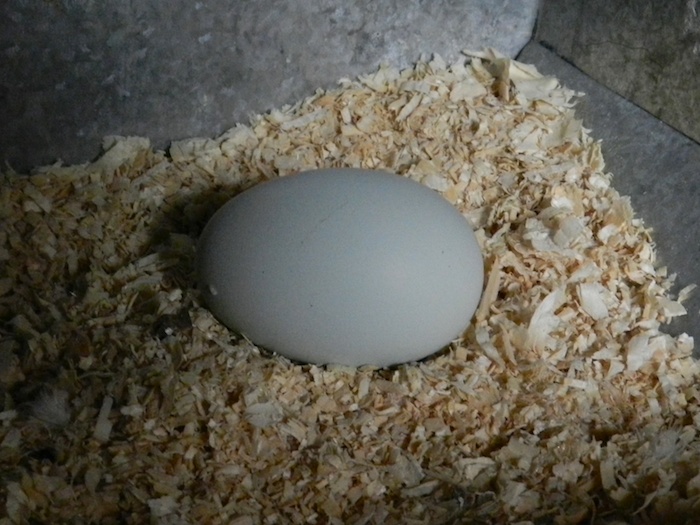 Ameracaunas are not true blue egg layers like Araucanas. Also known as "Easter Eggers", the Ameracauna is a mix of breeds, sure to lay colorful eggs, but you never know where on the spectrum from olive-brown to robin's egg blue they'll be until they start laying. (I've explained how eggs get the colors they do here.)
I haven't seen Owly in the nesting boxes, but I'm sure that she too, is laying, not because I've collected two colorful eggs from one box, but because I've found one that is bluer and not as pointy; they are obviously from different hens. Here are the eggs, side-by-side. Both are beautiful in their own subtle way.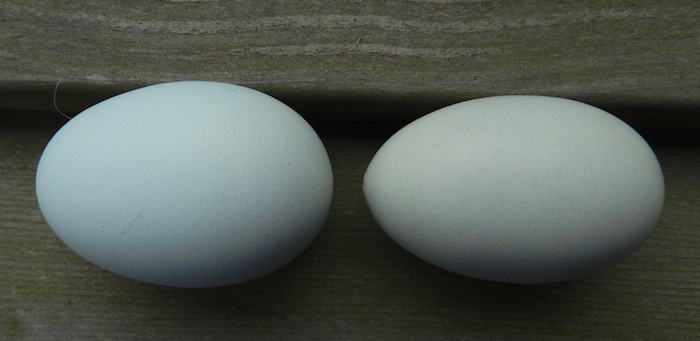 Neither of my Ameracaunas are interested in their eggs after they've been laid. They hop right down and go back outside. But, Betsy Ross, being a bantam, has gone broody and has huffed up and is trying as best that she can to cover the bigs eggs (including Twiggy's) with her tiny body. You can tell that  her claim on the nesting boxes and her bad mood has annoyed the ladies because her comb has been pecked at. She doesn't care a whit. She'll sit there until the broody spell passes, which could be weeks.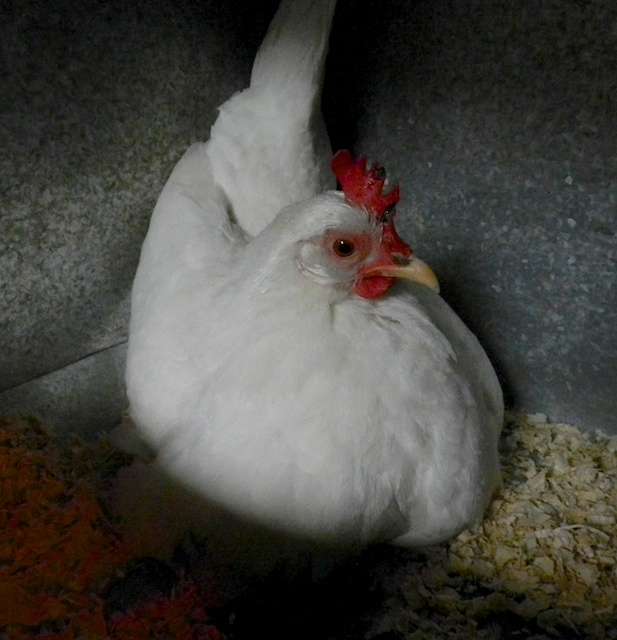 Meanwhile, Phoebe, who has created a cozy home for herself under the nesting boxes, is unimpressed with the hens and their newfound productivity.