This is what I had for breakfast this morning.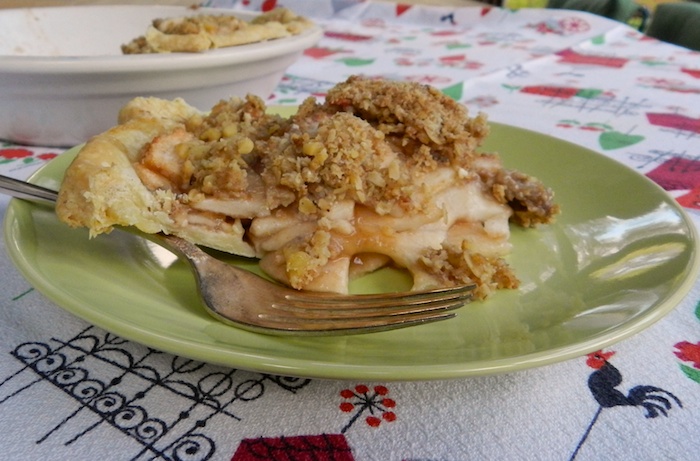 Apple Pie with a Crumble Topping.
I've been testing and retesting and tweaking the recipes that I'll be teaching in my Pie Class on October 26. If I do say so myself, this is one is perfect. Or maybe I'd better go have another piece just to make sure…
I'll put the recipe up on my website after the class. If you can't wait, do come to make it yourself and take one home. There are a couple of spots left. Register here.