The remaining three robin babies are making a ruckus, and they're so demanding of food that the window box is shaking.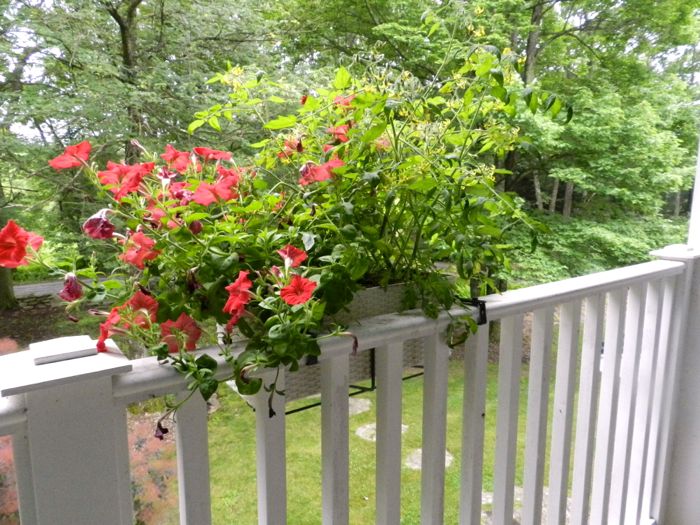 They're eager to finish growing and leave the nest.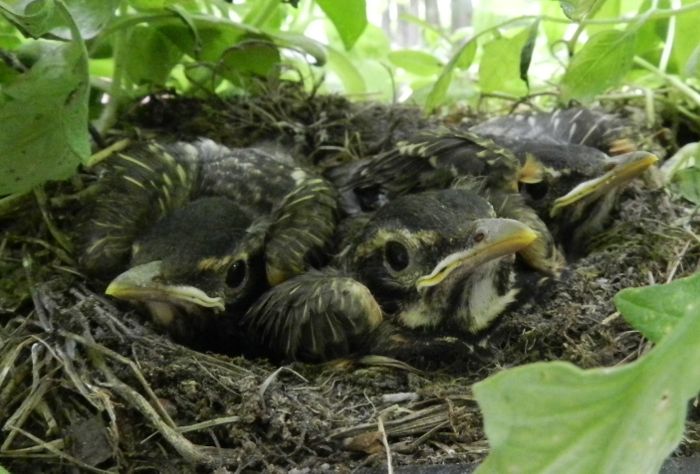 It's no longer a comfortable home. It's more than just overcrowded. It's swarming with mites.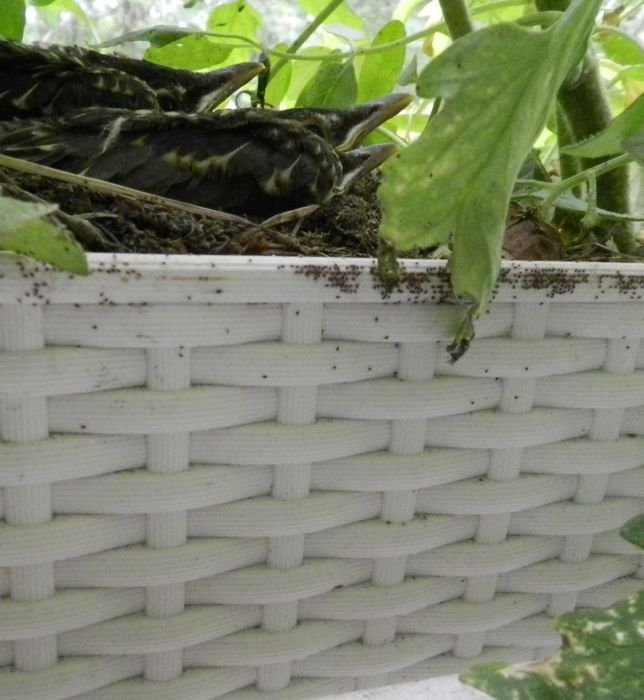 There are several varieties of mites that infest wild bird nests. They are all blood-sucking. They need a host for their meals, and their entire lifecycle is on the birds. But, as you can see, their population can swell beyond what the birds can contain. The mites will look for new hosts, and although they prefer birds, they'll jump to dogs and humans. They'll invade your house, looking for a meal. It is a good thing that I've banned Lily from the porch.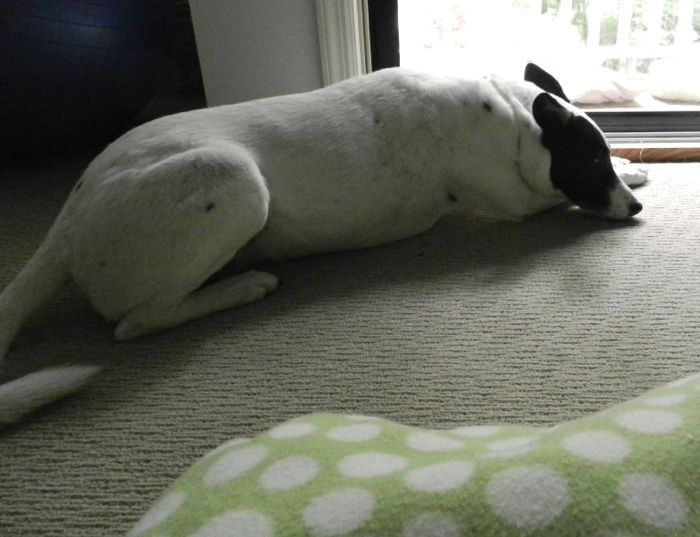 This is why you don't want wild bird nests in your coops. Once your flock gets mites, it's very, very hard to eliminate them entirely. In almost  20 years of chicken keeping, I've never had a mite infestation, and I don't want to start now. I'm worried that, unknowingly, I've already exposed my hens to these mites. From now on, the porch door remains closed. Once the last three robins leave the nest, I'll be removing it, and the entire contents of the window box, including the dirt (and, sadly my yet to ripen tomatoes) into a plastic garbage bag and throwing it out. The dog beds are old. They'll be discarded, too. The porch will be scrubbed. I will not allow robins to nest on my porch again. There are plenty of other places for them to live.
Nature is not always pretty.