I am not stepping onto the porch until the robins are gone and I can scrub it clean. I opened the bathroom window to get a photo of the parent,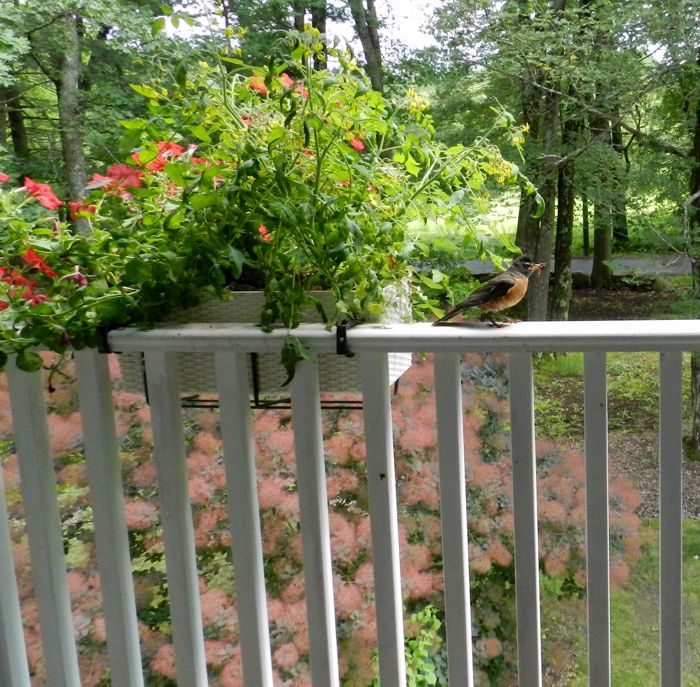 and a fledgling leapt out of the box, landed on the deck, squirted poop, and flew off into the smokebush (that gorgeous plant below the porch.) I was so surprised that I was only able to get this one photo. Obviously, even without the mite problem,  I'd be out there with a scrub brush once all of the birds leave.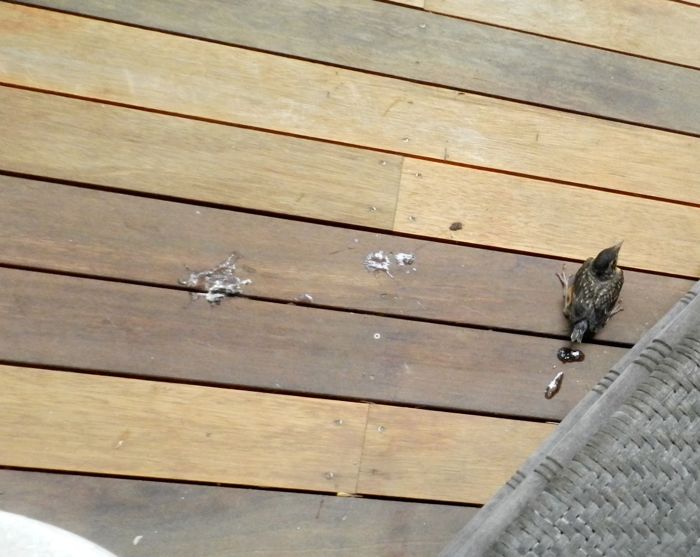 As it is, two remain. I'm hoping that they'll be gone by tomorrow!