One of the many reasons that chickens seem so other to us is that their eyes are so different than ours. We're used to reading emotion in eyes – squinting from puzzlement, tears from sadness, eyes open from surprise. Physically, birds can't do those things.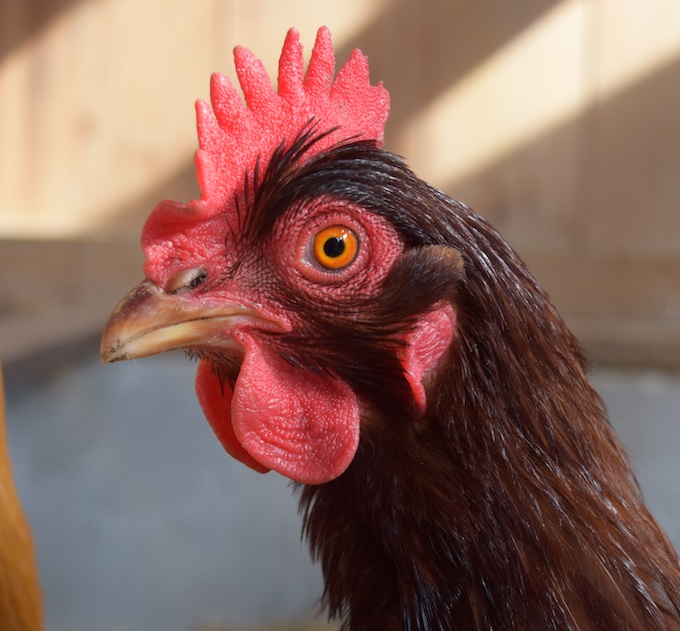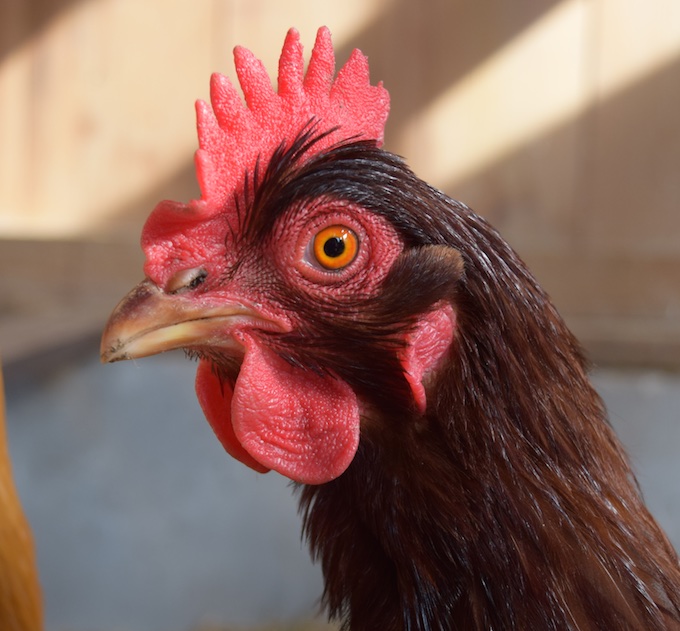 Their eyeballs are mostly stationary. When we glance at something we can swivel our eyeballs. A hen can't, instead she moves her head. Like birds, we have two fleshy eyelids, but we close our eyes by dropping the lower lids down. The hen does the reverse – she raises her lower lids to close her eyes. The hen's blink is very rapid and you'll rarely see it, though you might catch it when she's about to doze, or when she's preening.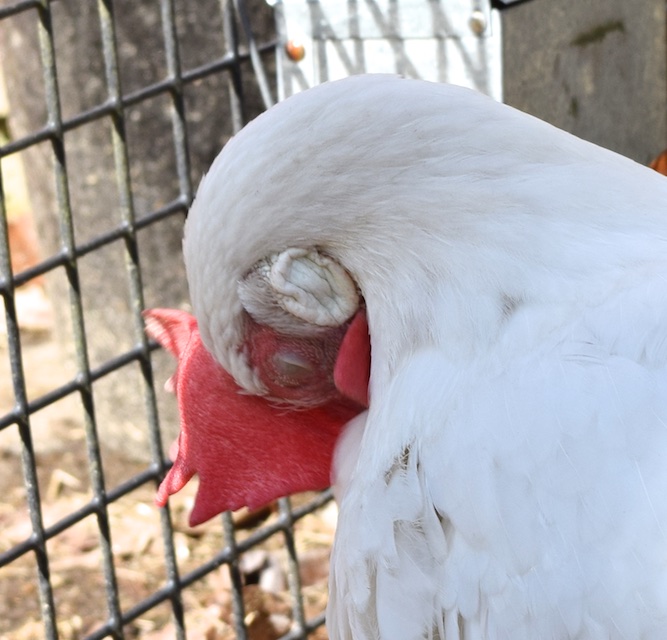 A chicken has something that we don't have – a nictitating membrane. This functions to clean and lubricate the eye's surface. It slides horizontally over the eye, moving from the inside corner across the lens. Here is Beatrix in the nesting box.
In the time it took to snap this photo, the nictitating membrane swept over her eye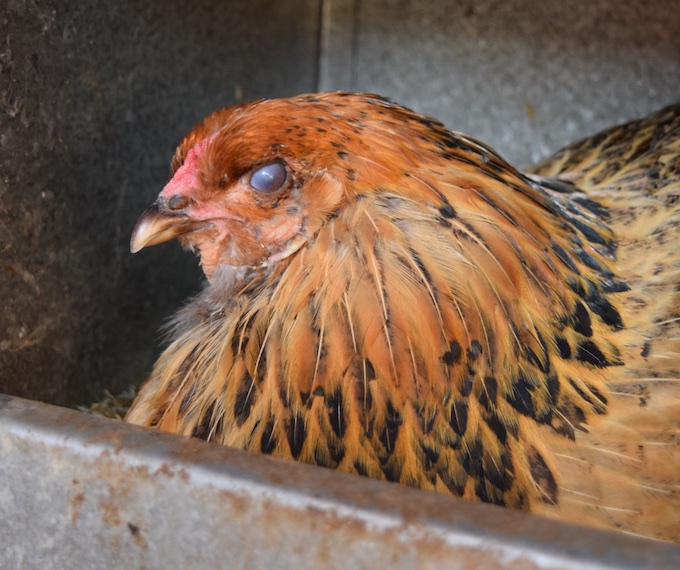 and disappeared again.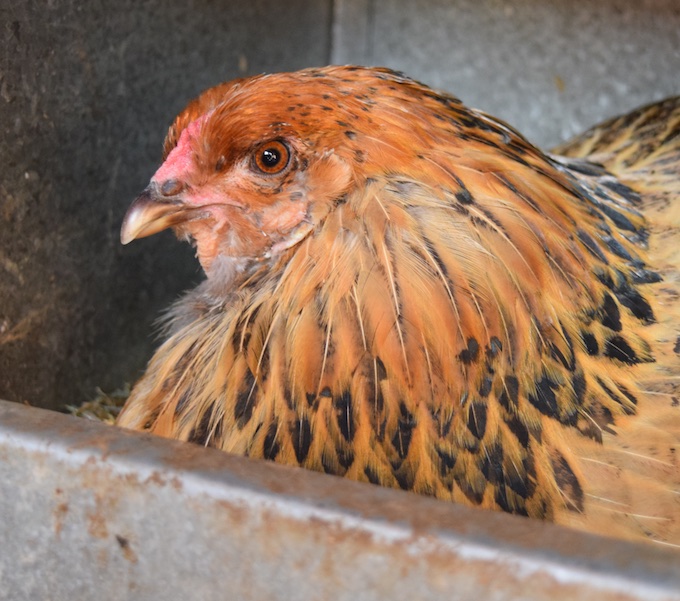 How hens see is for another post. I'm working on it.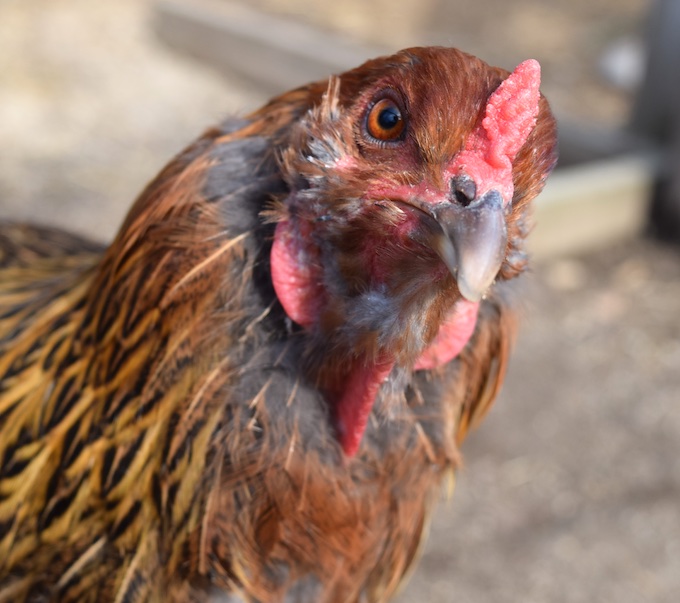 In the meanwhile, you might want to read about goat eyes and eyesight here.