In my home library, I have a small volume, The Biggle Poultry Book. It was first published in 1895, but there is much wisdom in it for today's chicken keeper. In the chapter, The Village Hennery (how wonderful is that phrase!) Mr. Biggle states, When confined in small yards they become unhealthy and unproductive.
I have a collection of these agriculture books from before the era of confinement and antibiotics. They all espouse the value of exercise for hens. My Girls agree.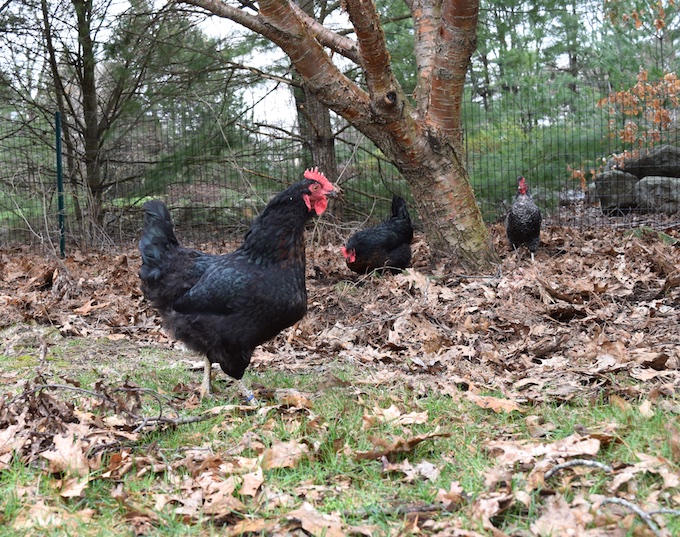 Mr. Biggle discusses the differences in the energy level and roaming needs of the various breeds. Active breeds require higher fences. How true! The other day, Misty made her way halfway up the beech tree. She clambered down before I could get a photo. But here is Twiggy, who stayed on the ground because she was so busy eating grass and bugs. It didn't take long for her crop to fill. That is a satisfied and healthy hen..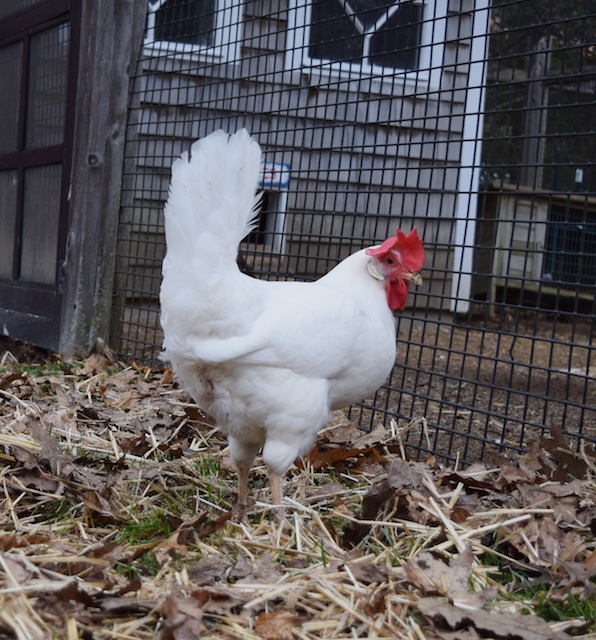 Note: I found my copy of the Biggle Book on EBay. A reproduction is available through Amazon, as are original copies.