The goaties are adorable. They're fuzzy, short, round, and friendly. Visitors always want to say hello.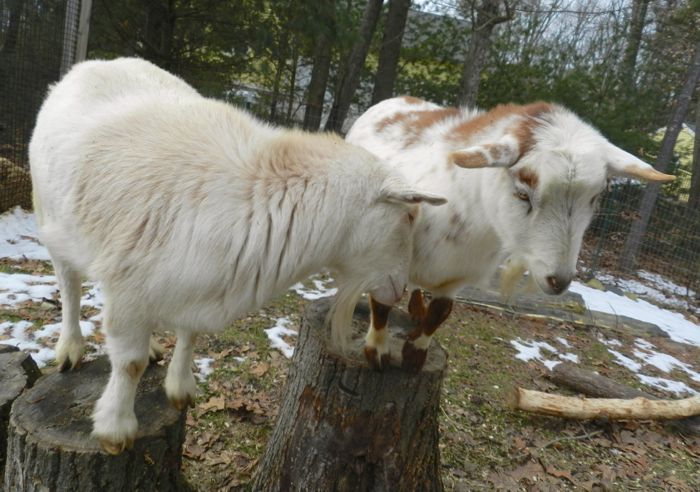 But, when guests get close up, I often hear, I didn't know they looked like that!
They're referring to the goats' eyes. The pupils are rectangular.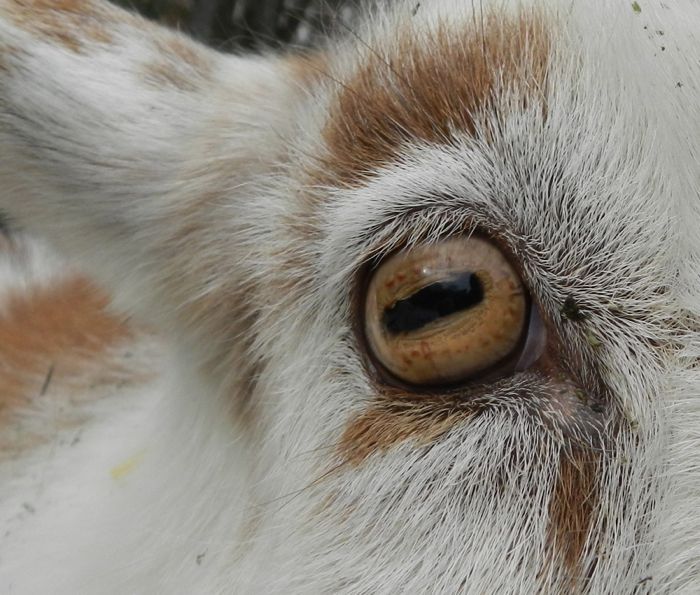 Other animals have rectangular pupils, too, but what makes a goat's eye so startling is that the iris is a pale color (Caper's is tawny brown, but some goats have blue eyes) so that the inky dark rectangle stands out.
This shape has a purpose. It allows for excellent peripheral depth perception – exactly what a hoofed prey animal needs to watch out for predators and make a quick escape. The goats can see about 320 to 340 degrees around them. Unlike horses, they don't have a blind spot in the front. They have good night vision, too. My goats can see so well that when standing in the corner in their paddock they can spy me, through the screened porch, and then through the kitchen window, to where I'm working at the sink. They like knowing where I am.
There are other animals that also have rectangular pupils, like toads and octopi,
which are creatures that I like very much. However, these are the ones that I am ever so happy to have greet me in the barn.