While the rest of us are grousing and hmmmphing and stomping our booted feet, there is one animal here at Little Pond Farm who is embracing this extreme winter. Why, she's kicking up her heels in glee. Her attitude shows the rest of us how it can be done. For a moment, let's see the snowy landscape from Phoebe's perspective.
She is, literally, three feet higher than usual. It's a new view. New views are good.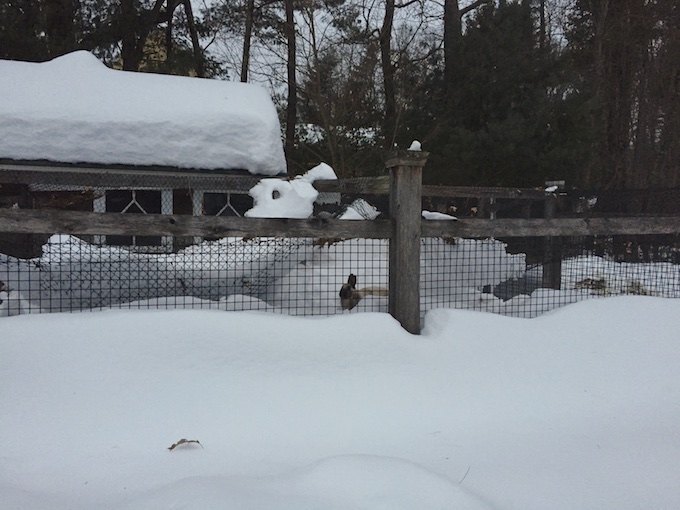 The snow is delicious. It's good to have something novel to taste.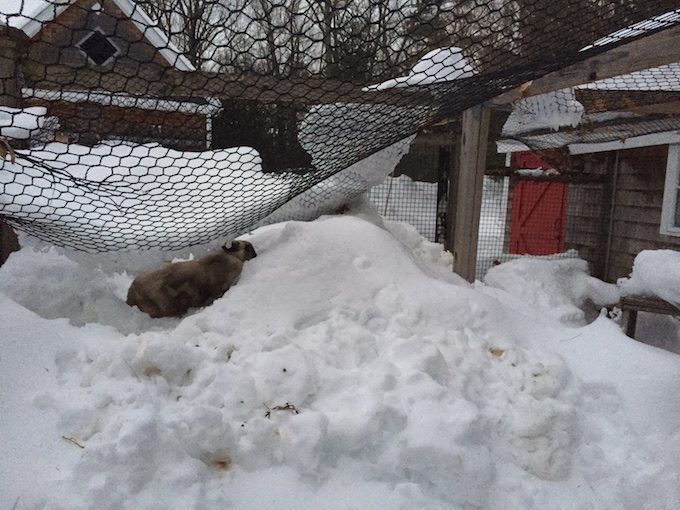 Tunnels are dug. It's good to be industrious.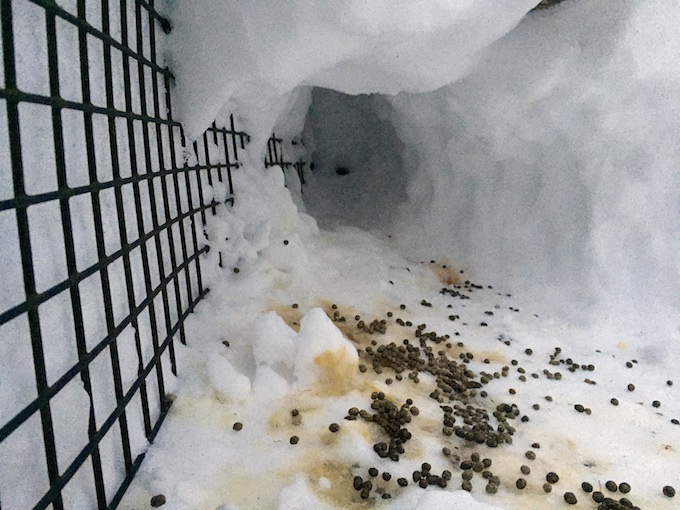 It's especially good to be the Queen of the Mountain.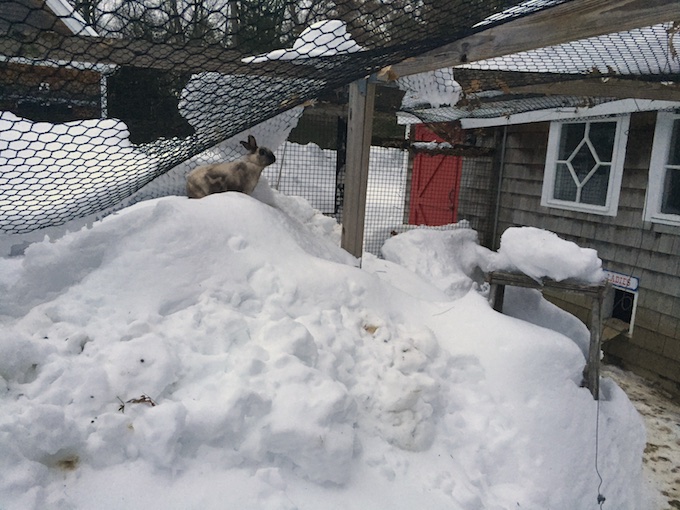 More snow is predicted for Sunday night. Phoebe can't wait to see how high she can get.