Way back in 2006 I blogged about how I hang a cabbage to entertain the chickens when they're confined due to bad weather. Over the years, I've posted photos (some, like this one, have made the rounds of Pinterest.)
Since this winter is never-ending (0º F this morning, and a big snowstorm predicted for Sunday night) I've had to provide the chickens with more than cabbage to banish the winter boredom blahs.
In the Gem's coop, I have a suet feeder hanging from a chain. I can fill it with anything from greens to a slice of stale bread. The variety is good for their minds and health.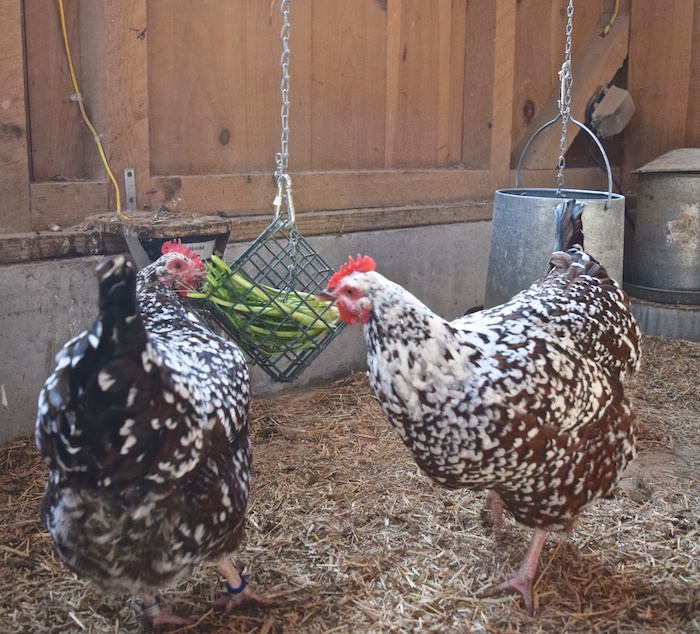 The chickens can't gorge on the treats. They have to work for them. The feeder swings. The hens have to peck precisely through the mesh squares. It helps to keep them occupied while we all dream of springtime.