This is what I saw this afternoon in my neighbor's front yard. White-tailed Deer.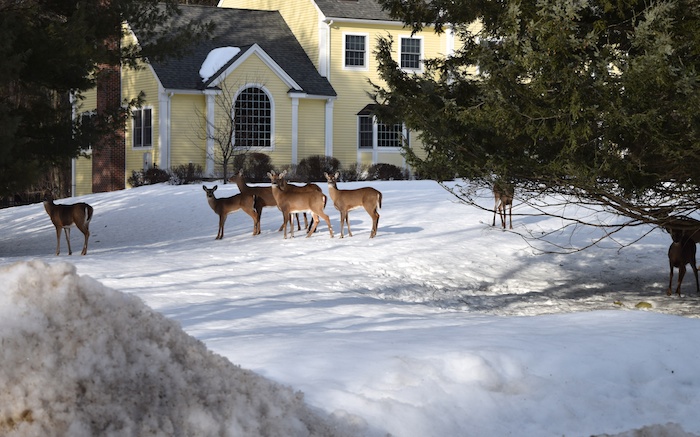 Pretty, aren't they?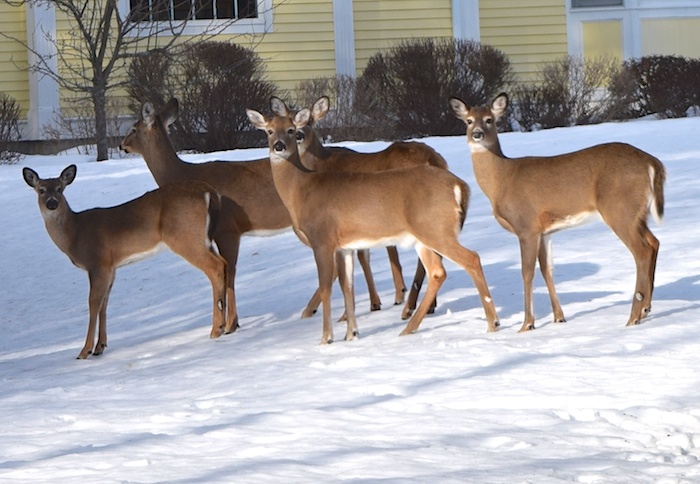 However, I'm not happy to see them. There's a severe over-population problem, resulting in environmental disaster, not to mention what they do when they get into a vegetable garden. Additionally, deer are a host of Lyme Disease, which is causing a health crisis in my town.
Still, when they dash off, you can't help but appreciate their leaps and bounds. (Look close, though, and you'll see that they aren't all grace – see one crash into another?)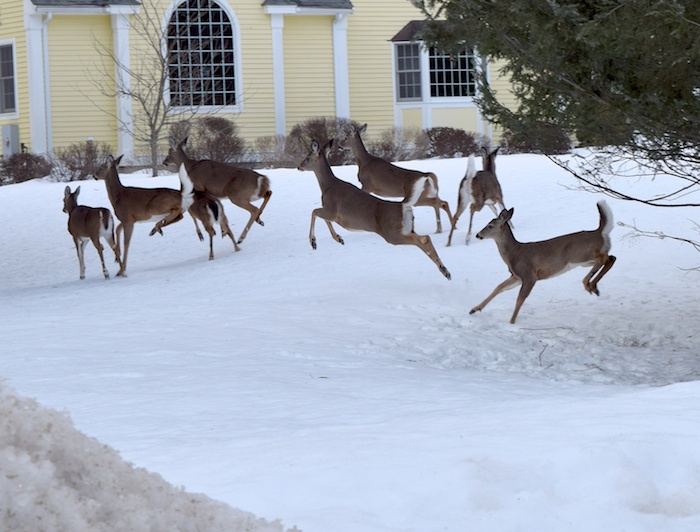 My neighbor doesn't have a dog, but I have Lily. She keeps the deer off of our property. Good girl!