There's something about old wind-up toys – the complex animal ones, with the quirky details – that make me smile and feel that silly happy feeling. Here's one for Easter: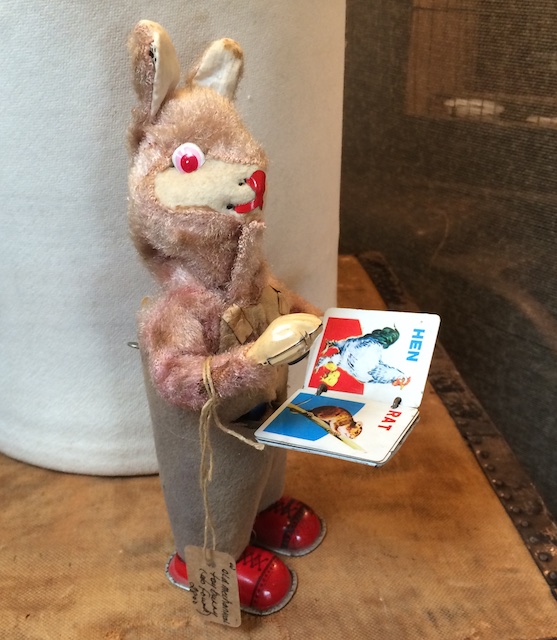 It's a bookish rabbit, and look, this dapper fellow is reading about a hen!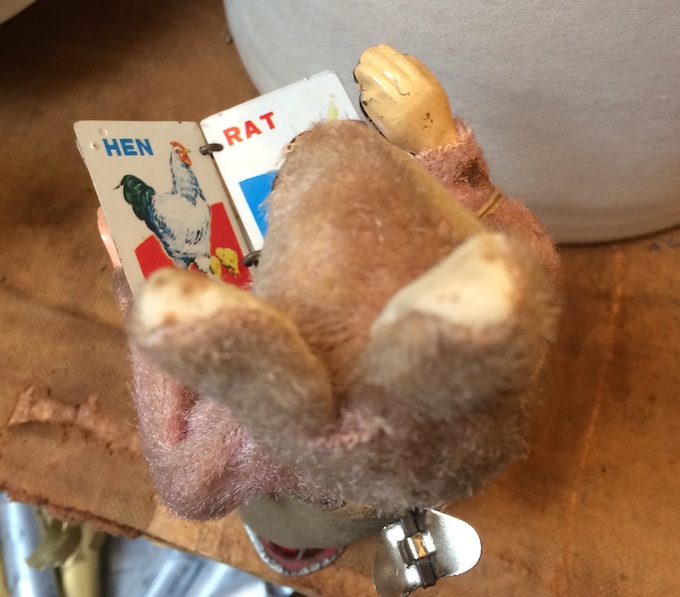 He's for sale at a store that also makes me happy, Nesting. Thank goodness for indie retail shops that reflect the tastes and quirks of their owners. Nesting has a mix of old and new, but it's all curated with an eye to the beautiful and/or whimsical. Do you have a favorite shop that deserves a shout-out?
Happy Easter everyone! (My springtime celebration entails a seder for friends later in the week.)