Yesterday I had a root canal done, which required me to be sedated. After coming back from the dentist, I spent the rest of the day sleeping. Scooter was ecstatic. Napping on the couch is what he does all day, and he had a buddy! Lily was worried, my behavior was not normal. She doesn't like it when things aren't normal.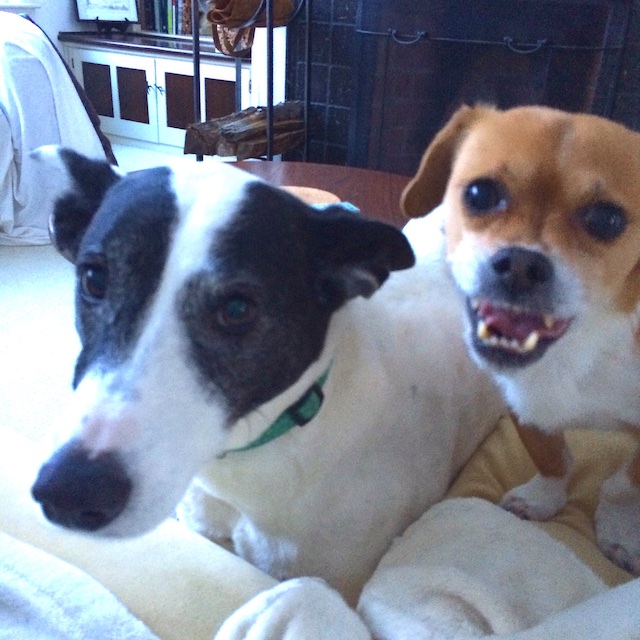 Today I'm packing for a trip to an animal training conference – Clicker Expo. The flight out is tonight. Lily knows what a suitcase means. She tells me how she feels about it.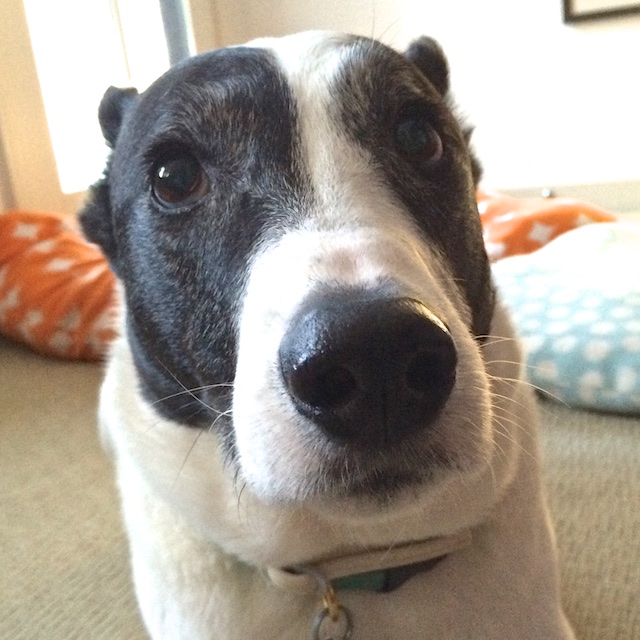 Once I've headed out the door, she'll do what she always does when I'm gone. She'll sleep. It's the joke in the family. When I arrive back home, even after just a day away, my son will ask, "Guess what Lily did today?" over Lily's barking, her zoomies, and her nudges for attention. "What?" I ask. "She slept!"
There's a store at the conference, and I know that it sells excellent treats and bones. I'll get something for Lily, who will surely be bursting with energy after her long weekend nap. Yes, I'll get something for Scooter too, just because.