There is still two feet of snow on the ground, and more in piles shoved by plows and blown by wind. But, we're also seeing patches of bare ground. Dead leaves are visible under the wood pile. Grass is visible circling tree trunks. These hints of springtime are welcome. But, the warmth awakens things that have rested protected under the snow cover.
On Sunday night, Lily's face swelled up. Her lips thickened to three times their normal size. Her eyelids drooped. Her chin sagged. This came on suddenly. She did what she always does when she doesn't feel well – she hid under my desk and blamed me. Pointing a camera at her stresses her out, and so I took this quick one, which doesn't clearly show the extent of the swelling, but you can see how she feels about it!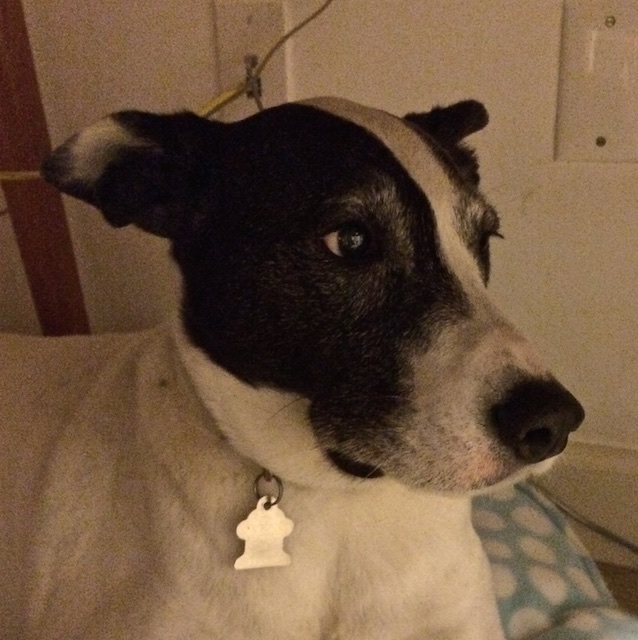 Lily could still breathe and eat. There was no sign of injury. Her teeth looked fine. It was 11 pm. I gave her a Benadryl and we went to bed. In the morning her muzzle was turning black. We went to the vet.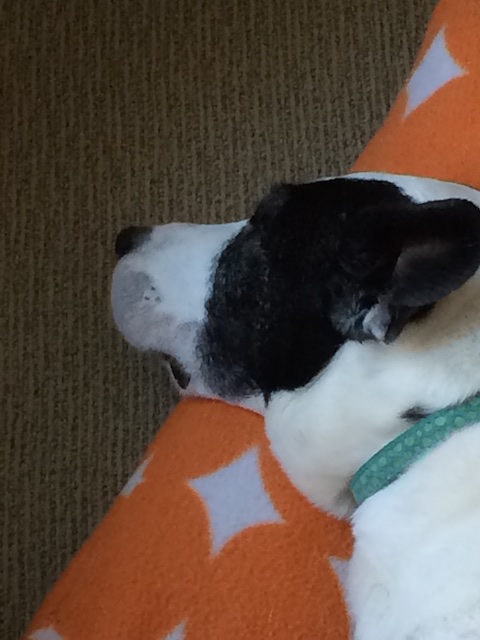 Dr. Sarah is the rare medical practitioner who is both practical and intuitive. She looked Lily over. Lily's temperature and breathing were fine. This wasn't an old dog illness as I had feared. The issue was localized to the muzzle. Dr. Sarah knows Lily, she knows that my dog is a hunter and a protector. The best guess was that Lily surprised an emerging spider. A shot of steroids and another of Benadryl were administered. No invasive and expensive testing was done. If Lily didn't recover by that evening, then Dr. Sarah would investigate further. But we didn't have to return to the vet's office. By Tuesday morning, Lily was back on the job.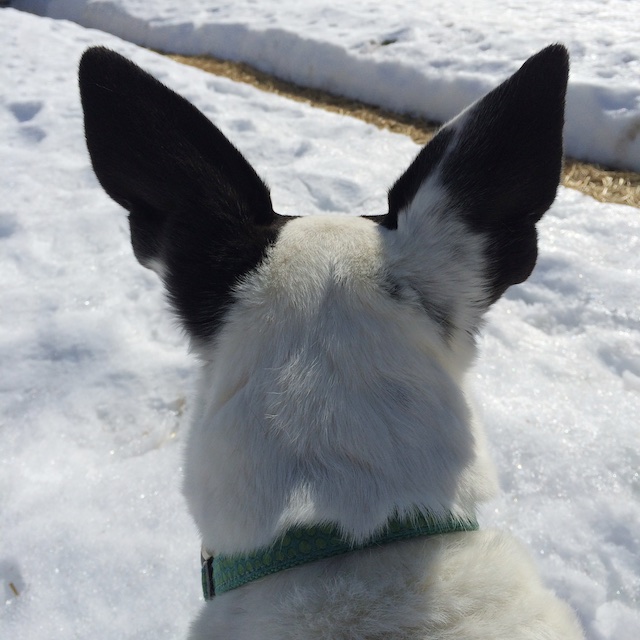 Lily will be twelve years old on April 1. Such a good farm dog, even if she does sometimes stir up trouble.