The geographical center of my backyard is also it's heart. The Little Pond. When we built our home twelve years ago, we had to blast through granite to put in the foundation. At the end of that process, there was a hole for the basement, and a lot of rock. Boulders were used for stone walls, but what to do with a 17 ton behemoth with a blasting hole straight through it? I turned it into a water feature. A hole was dug, a liner installed, a crane was brought in, the rock was placed just so, a filter and a pump was installed, and water circled up through that rock and down into the pond. Frogs and toads laid their eggs in the shallows, herons came, and birds bathed.
Here is what it looks like in the summer.This photo was taken on the day that my home was on a garden tour. For a video of that, click here.
I bought a 3-inch koi. She grew. Which is an understatement. I named her The Beast. She is now a wise old fish. She lives with goldfish. I call them her minions.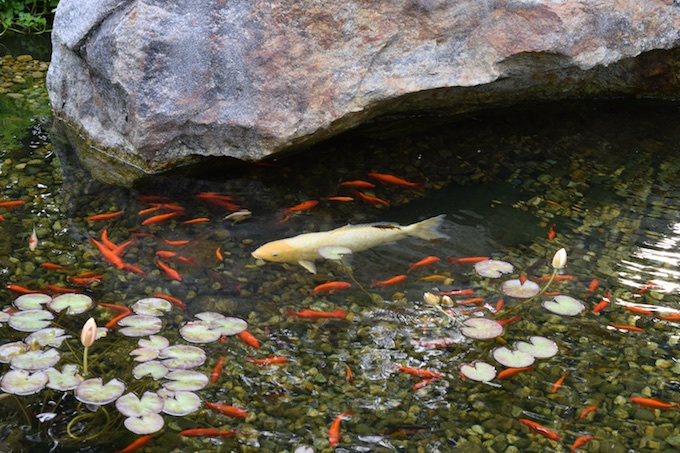 In the winter, the pond freezes over, but the pump continues to move and aerate the water below. The Beast goes into a form of hibernation.
The Blizzard dumped 30 inches of snow on top of the rock. It needed to be cleared off for the pump to function.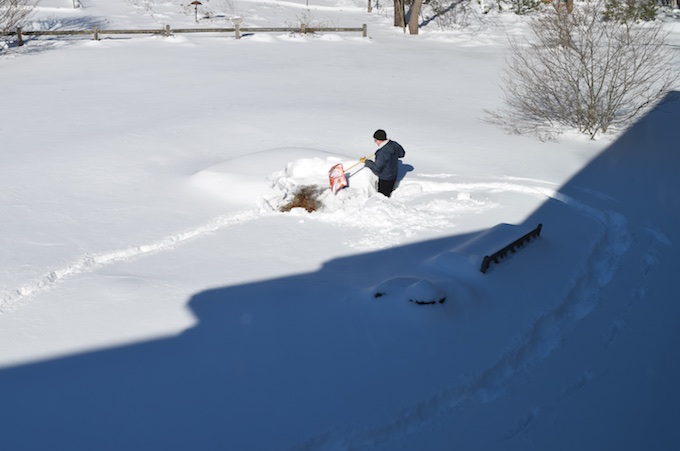 Thank you, Steve,