There are Naked Necks, Nankins, Narragansett Turkeys and New Hampshires, and yet the maker of these cards went with Nondescript! Sometimes called Utility birds, back in the early 1900s, these chickens of mixed heritage were commonly seen on small farms. Not superlative layers, like  the purebred Leghorns, but they were inexpensive to procure and thrifty to raise.
As you can see by this image, they could also be quite interesting and beautiful.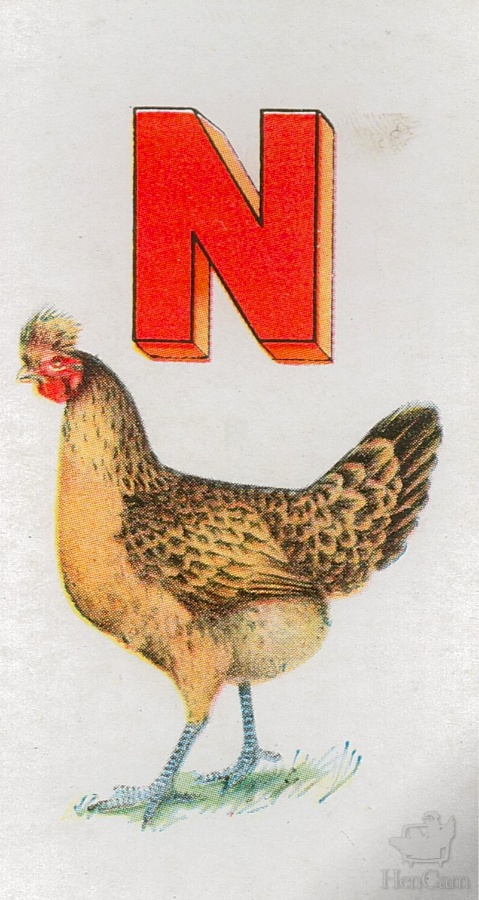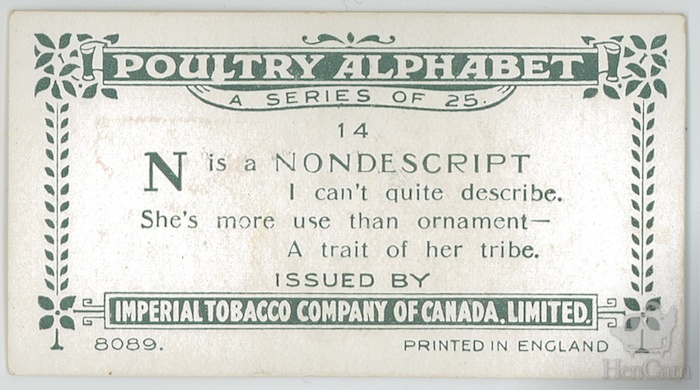 Lately there's been an upswing in small hatcheries offering mixed breed hens. These chickens often have hybrid vigor. Do you have any? What's your experience with a nondescript hen?