As I wrote about yesterday, when the weather turns, there are additional chores to do in the coops.
But for some of us here, it appears as if winter brings fewer duties.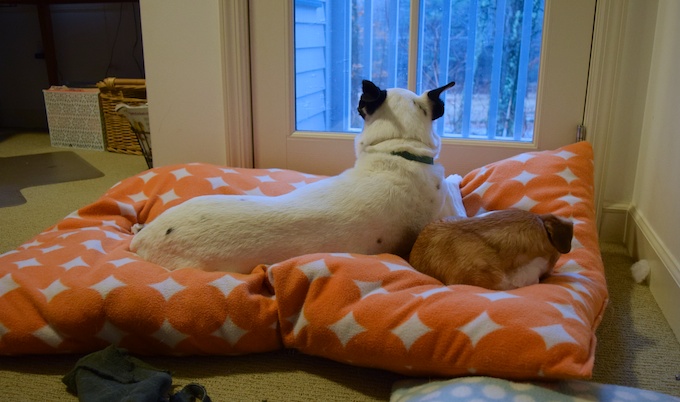 These days, my dogs' main job is looking out of my office door. Well, Lily does. Scooter doesn't bother to watch for UPS trucks, deer and coyote. Scooter leaves that to Lily.  However, they both work at keeping me company while I write. Good job, dogs!