Today is brought to you by the letter D.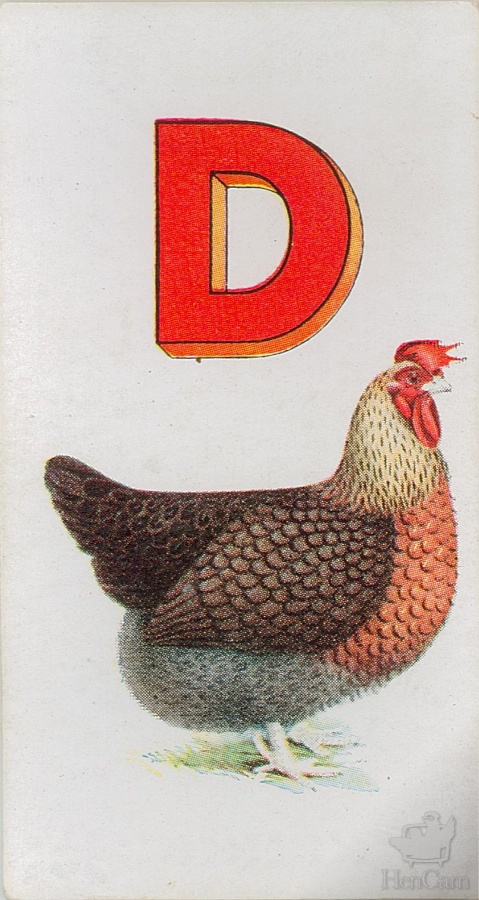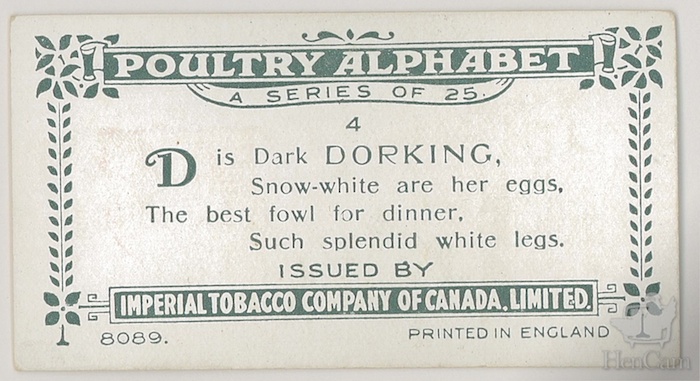 I don't have any Dorkings, but I do have a Delaware.
D is for Delaware
So placid and calm
Big light brown eggs she lays
that fit in my palm
Are you enjoying these cards? Please share using the icons to the bottom right.