It's no surprise that C is for Cochin. These cards were printed in England, where in the late 1800s there was something of a mania over them. Cochins remind me of fussy Victorian ladies in overblown finery. I always imagine that Cochins are nattering away in an upper crust British accent, like on Downton Abbey. (My friends in the UK can let me know which chickens they think walk with a wild west swagger!)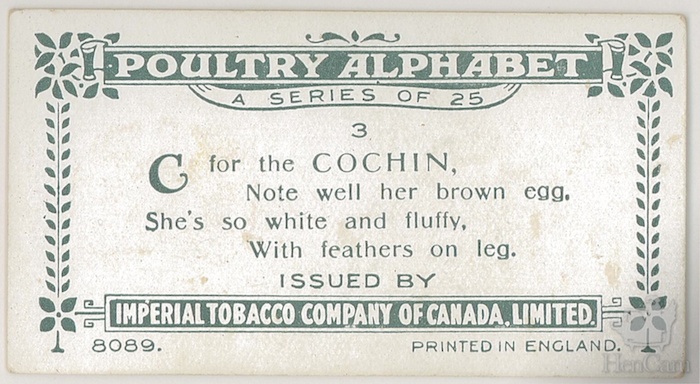 What would you have used for C? Campine? Cornish Rock? More poems, please!
If you are enjoying this series, please share with others. Use the icons on the lower right of this post.