It's pumpkin season. Bins of pumpkins are overflowing outside of supermarkets.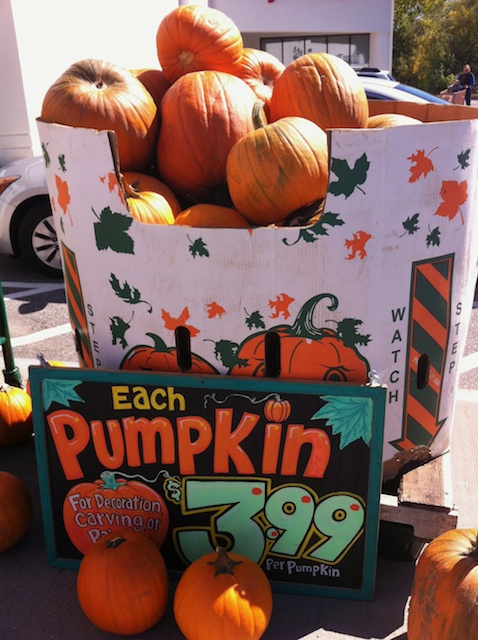 In order to compete, farmstands show off spectacular mountains of pumpkins.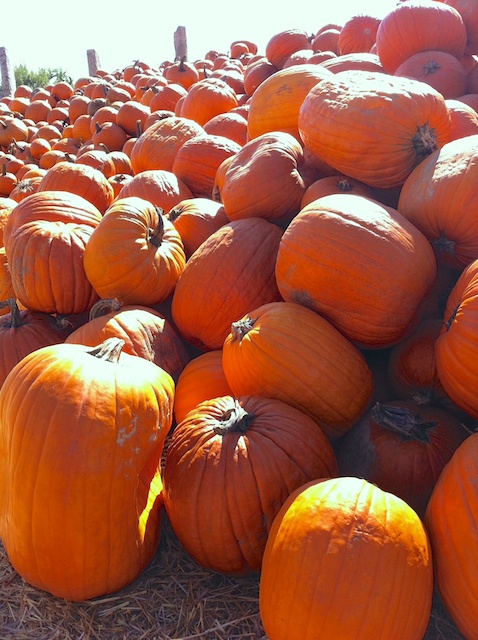 The selection gets crazier every year. Bumps, warts, odd colors and strange shapes galore!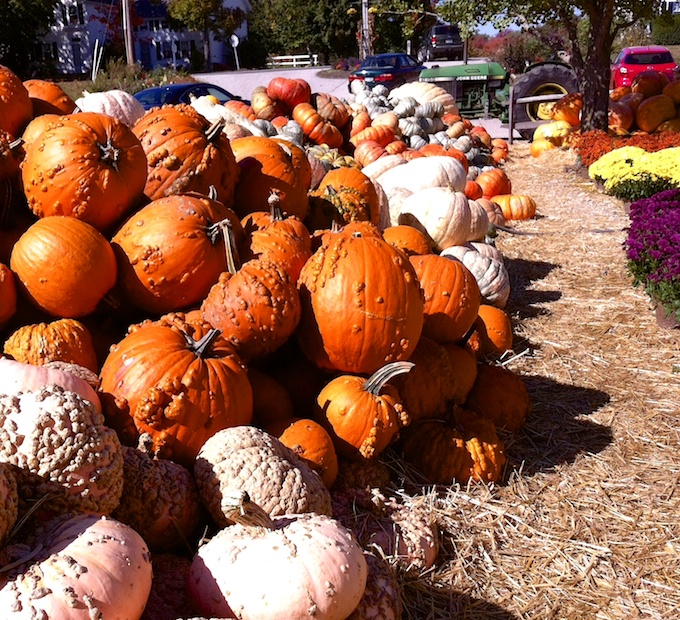 There are big pumpkins. If you buy one, they'll help you load it into your car. But, how do you carry it out? I know about this dilemma. One year I bought such a pumpkin for a party game – guess the weight of the pumpkin – we did a lot of guessing trying to lug it to the front yard!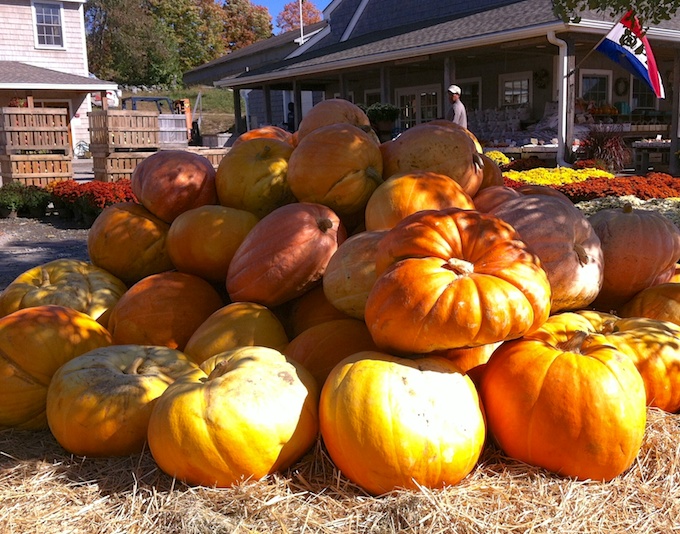 Some pumpkins require a moving company to carry to your home.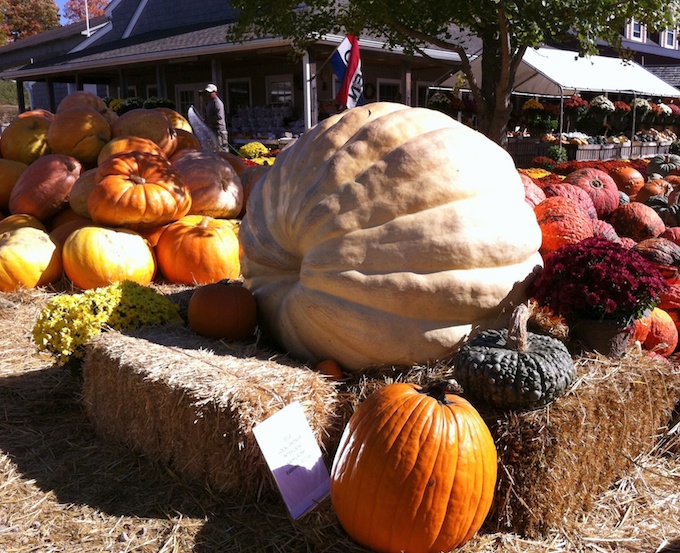 Every year, I buy pumpkins for the hens.
This year, I bought one for the goats. It was an experiment. You never know with goats. They are very fussy eaters. (Yes! Their reputation for eating anything is far from the truth.)
It turns out that the goat boys love the rind, but not the innards. Which is great, because it's the gloppy stuff that the chickens like the most. I'll be tossing this pumpkin in with the chickens tomorrow, and buying a new pumpkin for the goats.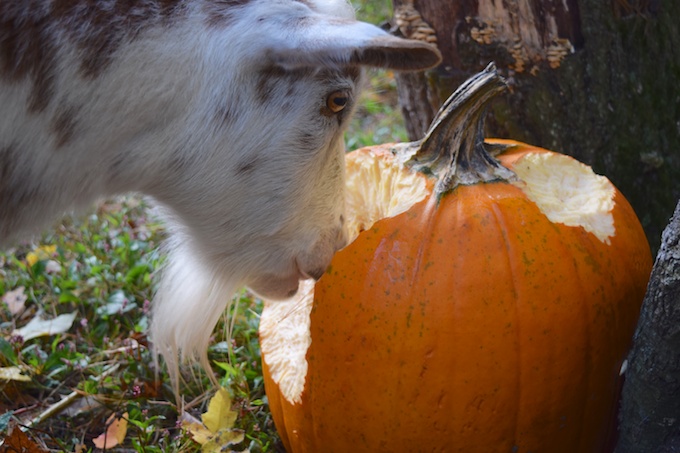 You can contribute to the fall pumpkin festival here at LIttle Pond Farm. Click here to buy the goats a pumpkin (via PayPal). Your support is much appreciated and helps to keep the cams up and running.