Pumpkins were on sale at the supermarket, so I bought two for the girls. I've read that pumpkins are a natural wormer but I've yet to see evidence. I've read the claims, but no one has done a fecal test on a flock with roundworms, fed pumpkin, and then done another fecal to prove that it works. (If you can point me to research, please do!) But pumpkins are plenty good for your hens, anyway. The carotenoids in the squash are as nutritionally important for the chickens as they are for us. When the hens eat pumpkin their yolks turn a deep dark orange, quite in the Halloween spirit! But the best part about feeding pumpkins is the entertainment that it provides for your flock and for you.
The Gems were immediately interested in this big orange thing in their midst.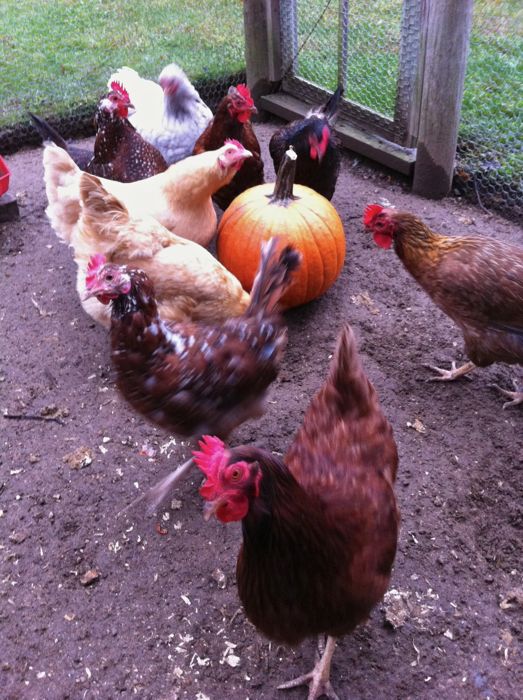 They soon began pecking a hole in the hard shell. This keeps them busy and out of trouble. It's always a good thing when Agatha has something to keep her occupied. This is the best type of treat for your flock – one that's stimulating and long-lasting.
I put a pumpkin in with the retired girls. Candy likes gnawing on the shell.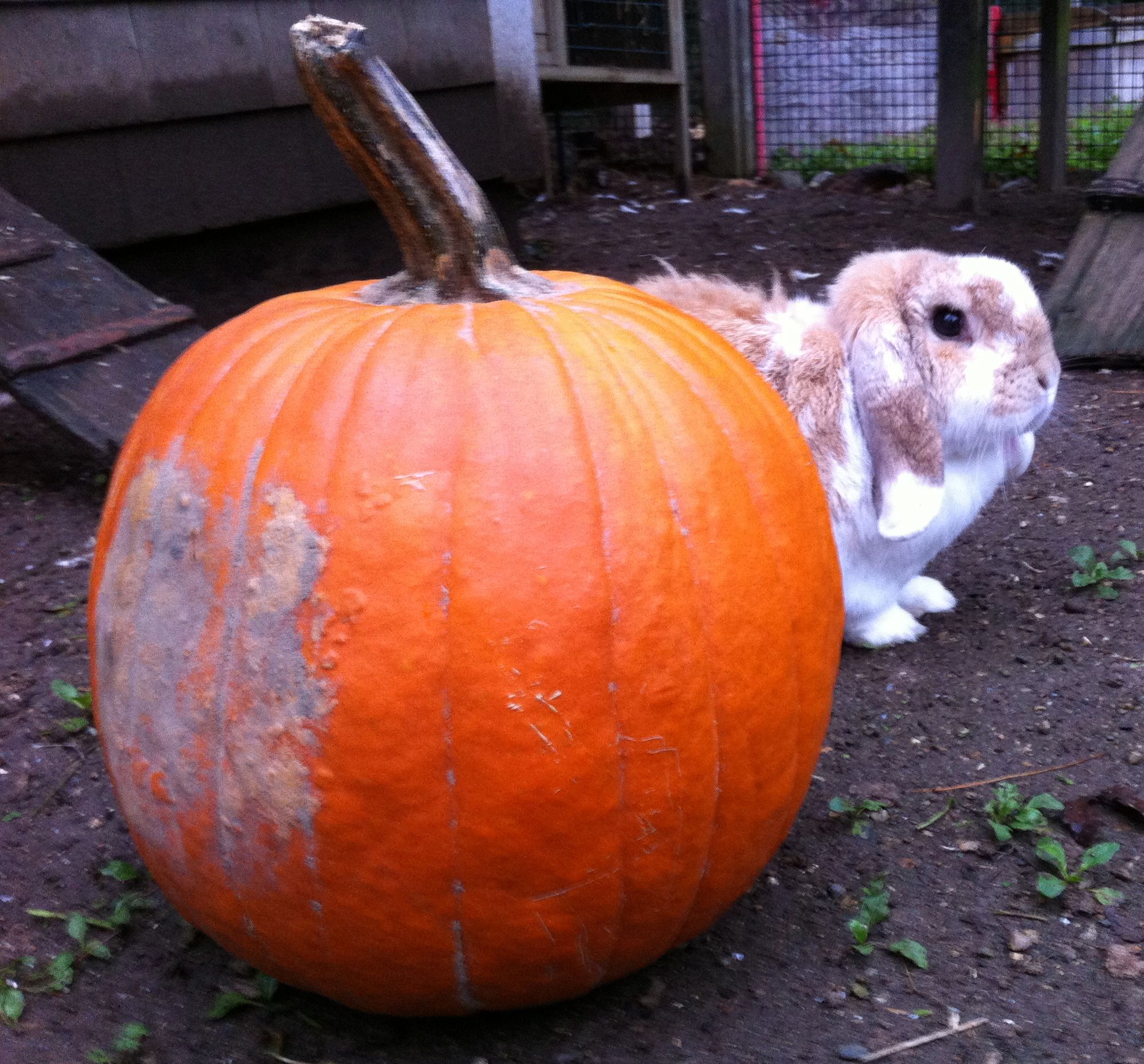 But the old hens were nonplussed. Tina walked right by.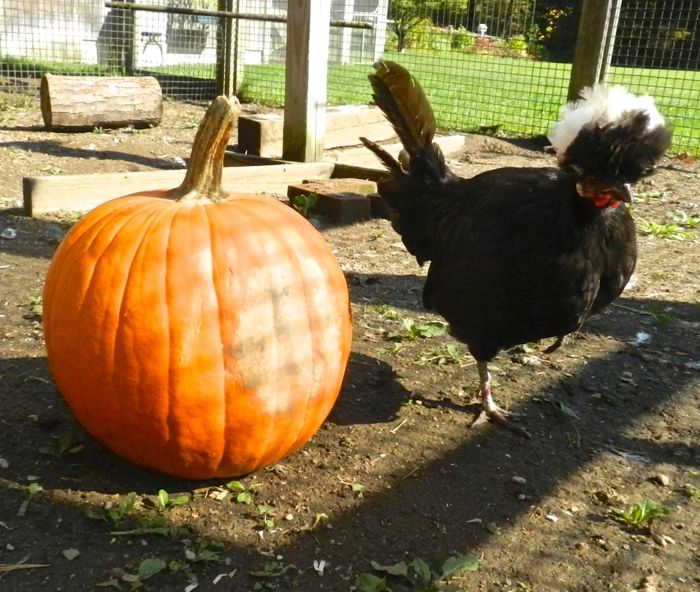 Edwina kept on sunbathing. She knows that pecking a pumpkin is hard work.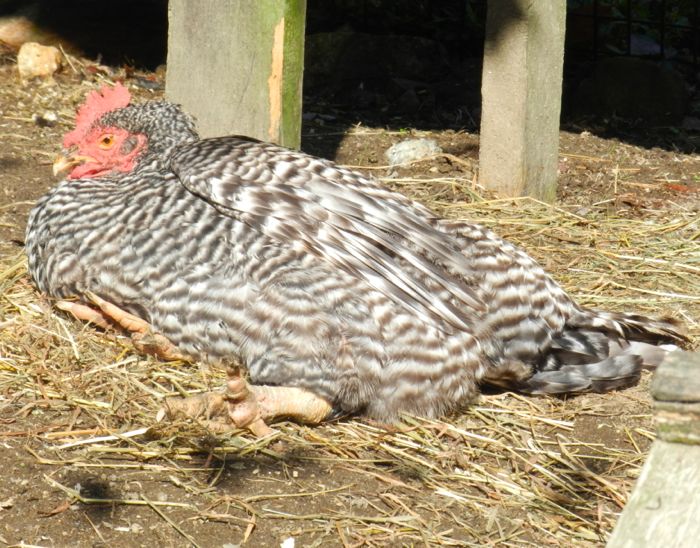 So I got out a cookie cutter and my rubber mallet,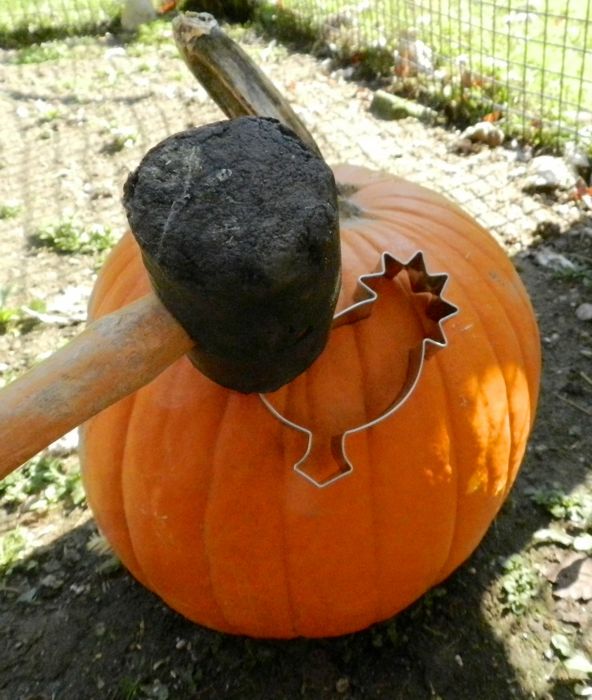 and made an opening for the hens.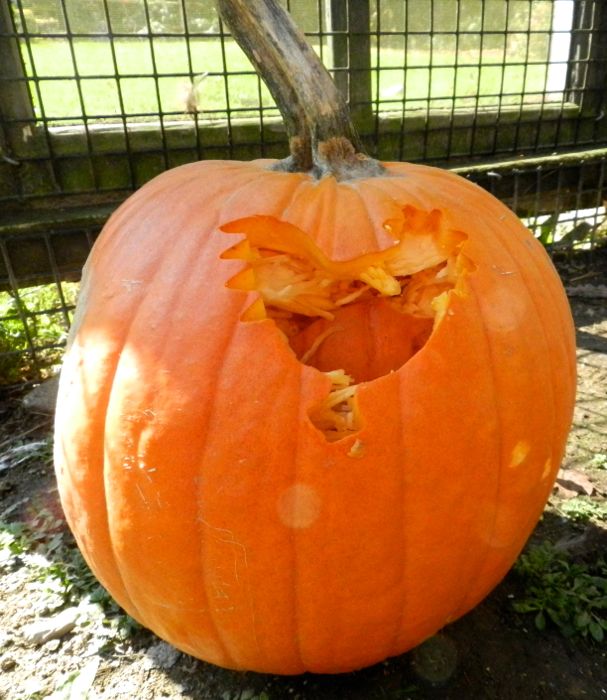 Edwina said that it was now worth getting up for. I do spoil the old hens.