This week, autumn foliage is at it's best. Here in New England, the leaf peepers are driving erratically down our roads, ogling the colors. I'm one of them. Each year it's breath-taking. Each year when it comes, it feels like a surprise and a gift.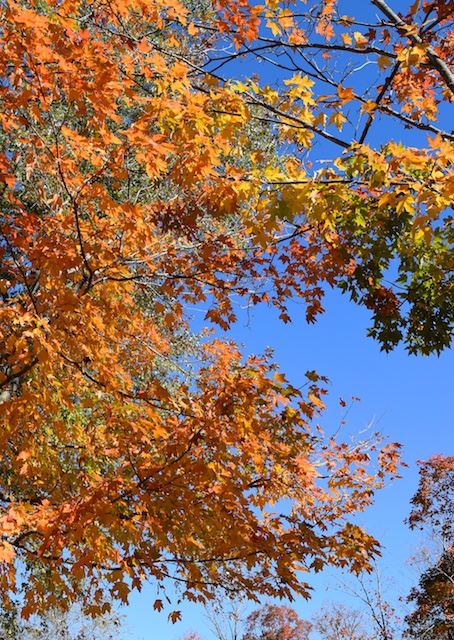 We're at that sweet spot when the oak trees have yet to turn brown. They're still a deep green, which shows off the maples' colors to their full orange effect.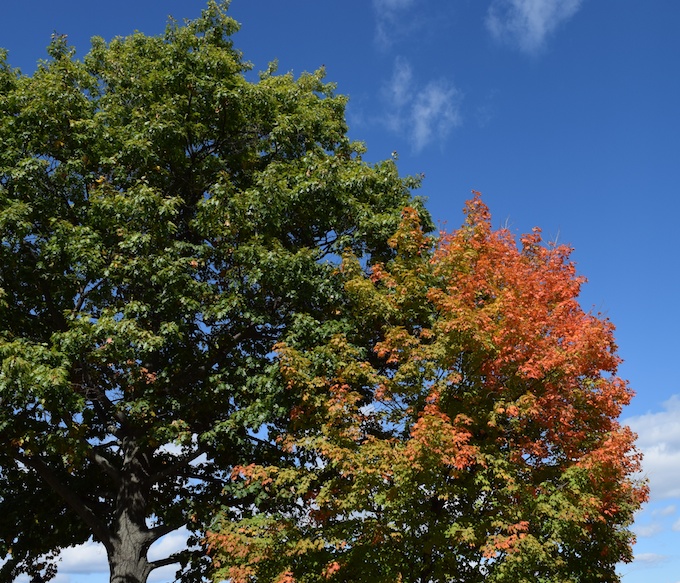 But, don't just look up. Look down.
The oak leaves aren't falling yet, but the trees are dropping acorns. Squirrels and chipmunks are gleefully filling their mouths and scurrying about with this bonanza. Many other animals rely on acorns for sustenance. Bears. Maybe they'll be so full that they'll leave the coops alone.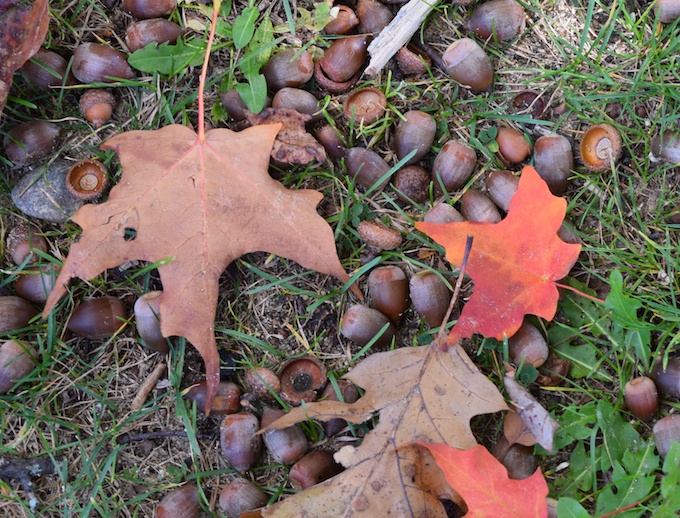 Pine needles are dropping, too. Crisp air. The smell of pine. It's nothing, nothing, like a scented candle.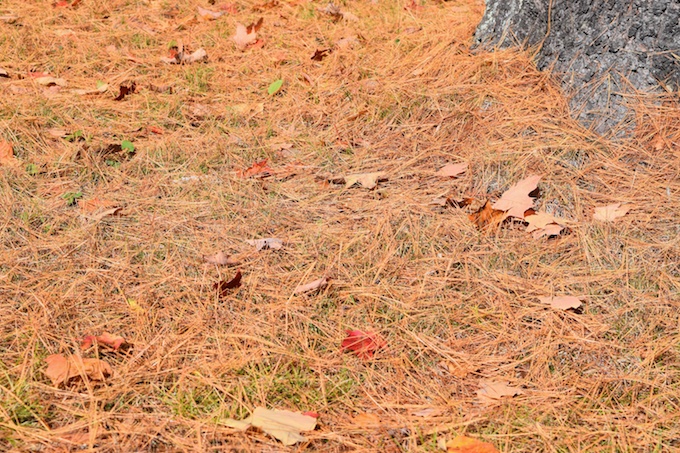 I was an artsy kid in high school and took two classes daily. This was the late 70s. One of my teachers was a fiber artist. She lived in Greenwich Village and commuted to the suburbs to work. We made things out of jute. I clearly remember her saying how much more real natural materials and colors were. In her mind the natural world was muted. I never understood that. I saw this,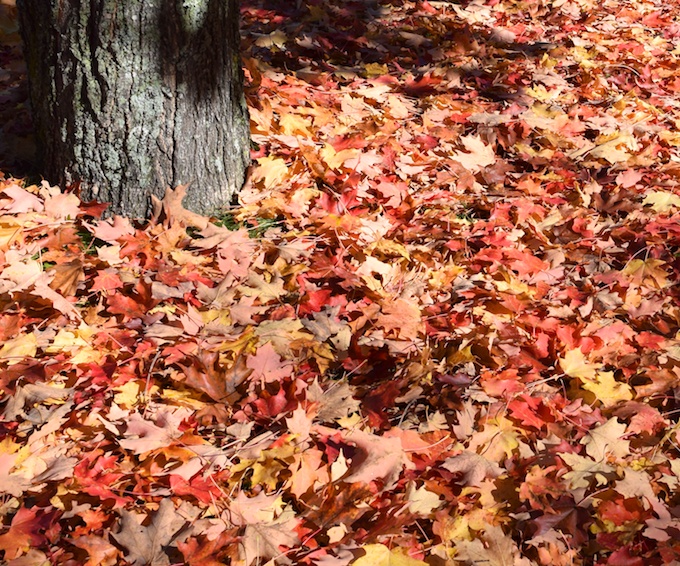 and this: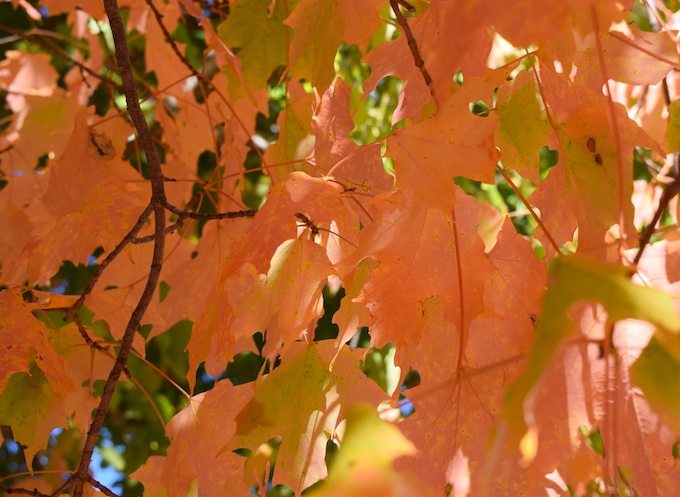 What is colorful in your world? I have many readers in Australia and Brazil. Do you see wild parrots? Back in high school I made a fiber hanging based on feathes from our pet lovebird – vibrant greens and yellow and reds (actually, rather like the colors in these photos) which shocked my teacher!