Every week, my hens lay at least one or two especially beautiful eggs. I can't bear to crack them and throw out the shells. So, I save those speckled, brightly colored, striped, or otherwise egg-cellently colored eggs. I use a clever little tool to blow them out. (Unlike the expression you can't have your cake and eat it too, you CAN have your eggs and have the shells, too!) I take some of these eggs to show off to children when I do school visits, but most of the eggs get displayed in a (very) large egg basket (it's now half-full!).
Yesterday I hosted a Passover seder. This is a meaningful meal composed of many courses. It goes on for a couple of hours. Our seder has much laughter and wide-ranging conversation. The table sets the mood. I like it to be beautiful, yet relaxed, and charming yet traditional. This year, there were eleven at the table. I used eggs as place holders.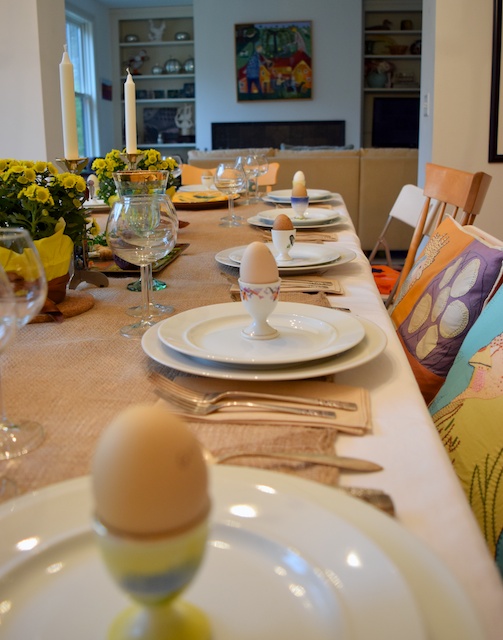 (Part of the seder tradition is that everyone sits on pillows. I'm sure that some of you have already noticed the pillows on the right-hand chairs.)
This gave me an excuse to use both my blown out eggs, and my collection of egg cups.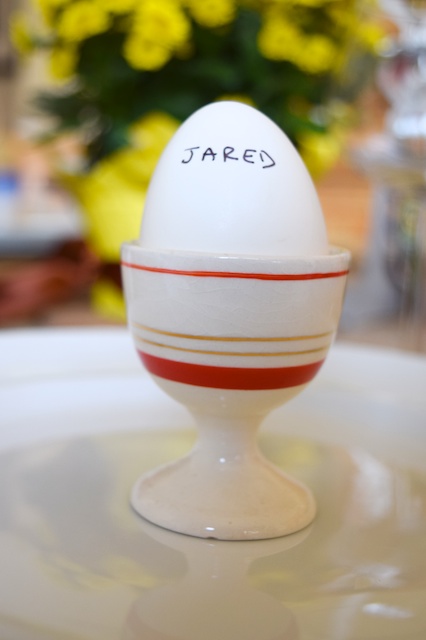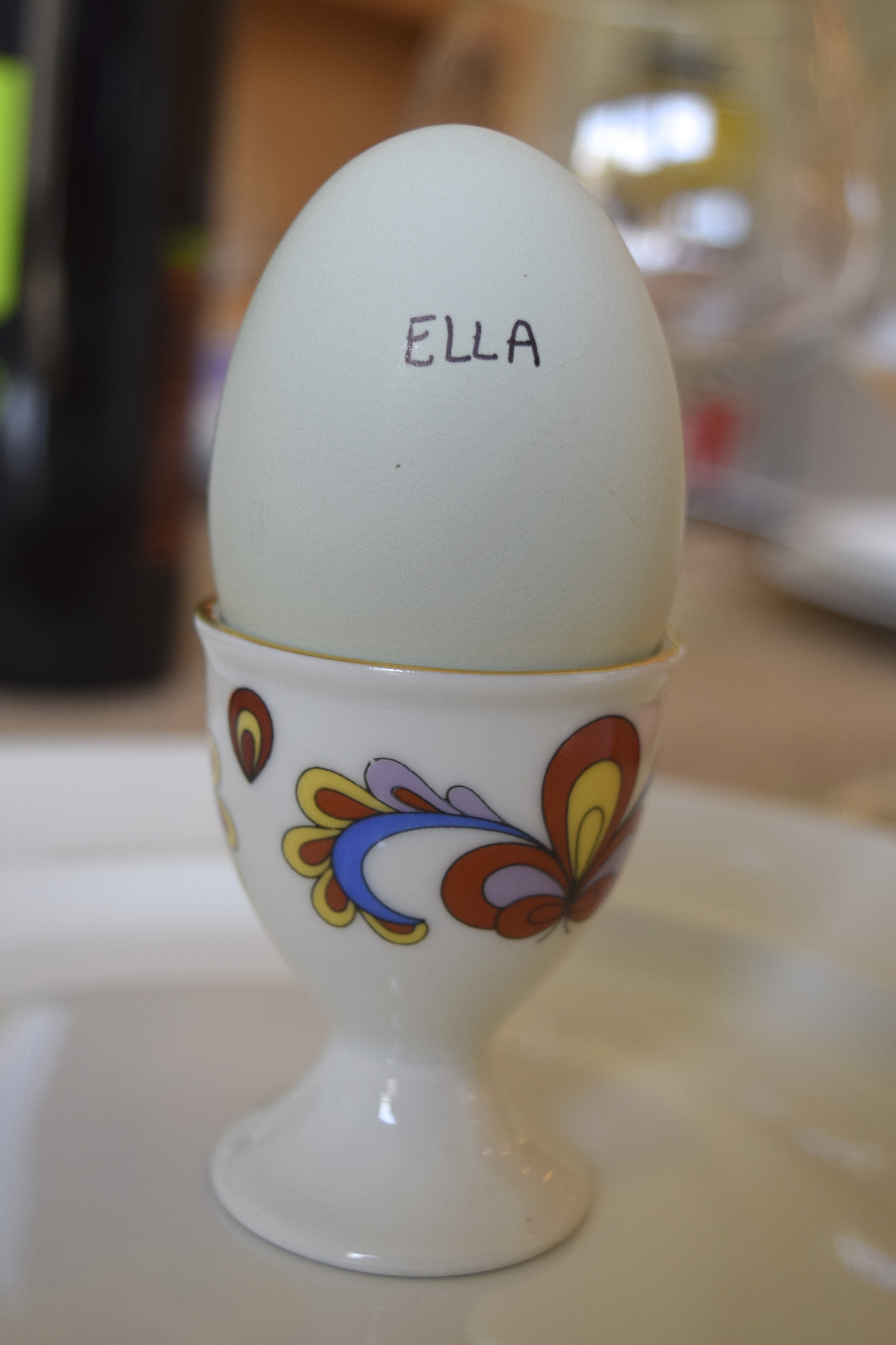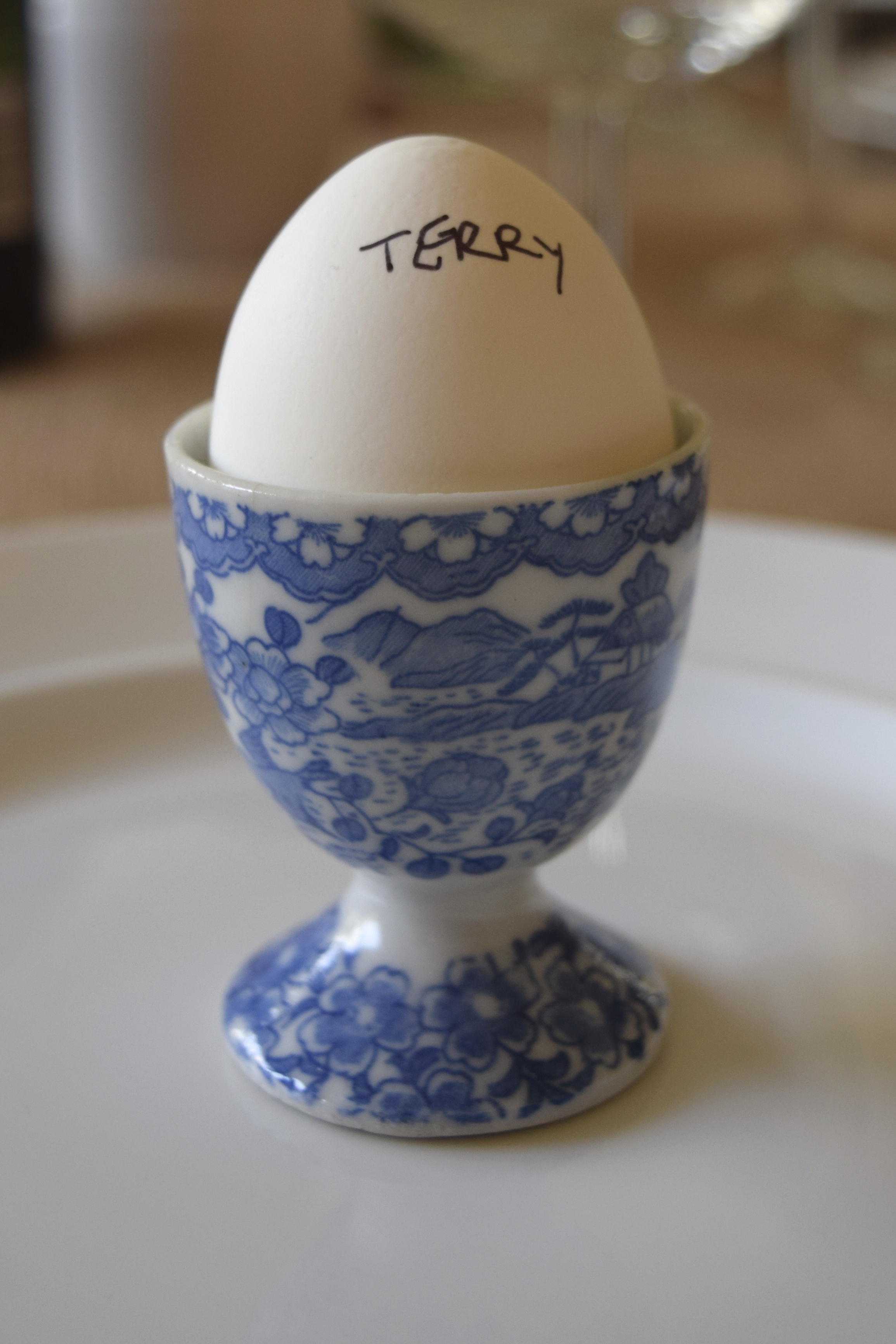 This time of year, there are plenty of holiday gathering that use eggs as part of the imagery and festivities. One of my readers, Stacey, uses eggs as place holders for her Easter table. She uses photographs. No one minds being an egg head in her family! (Directions for this craft are here.)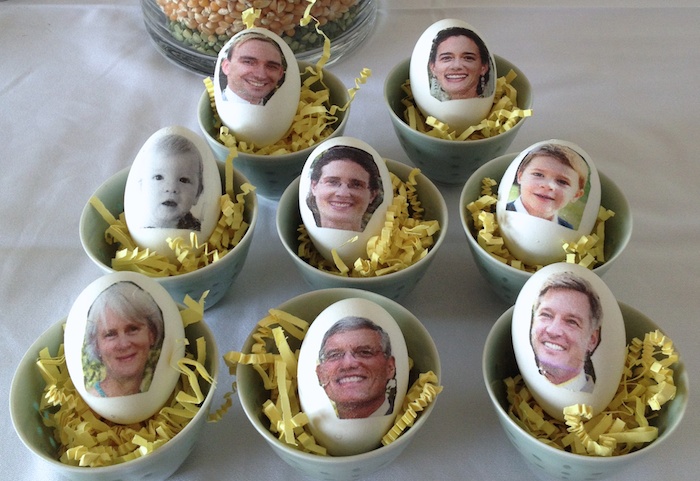 What decorations are you making with your blown out eggs? Let me know in the comments!