At first glance this is simply an old blurry photo of a couple of dogs on a farmhouse porch.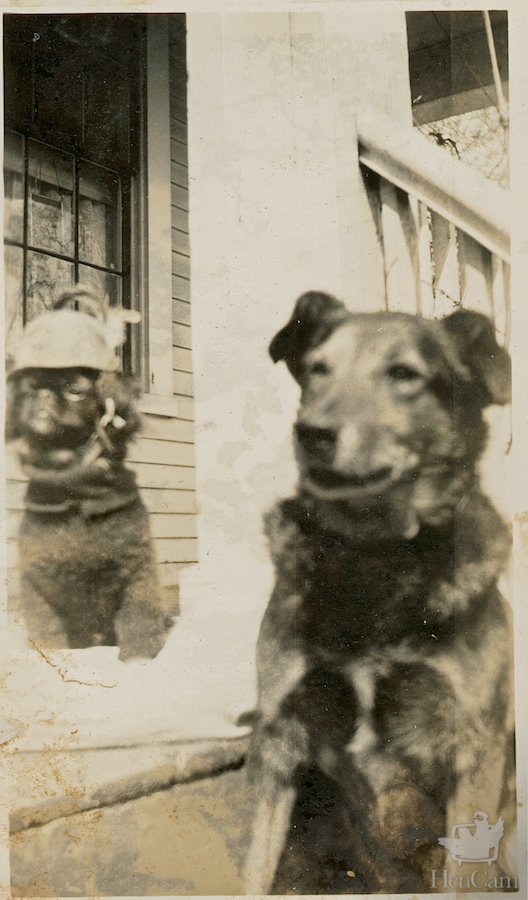 The big dog in front is a classic, basic mixed breed. He's a good, practical, useful dog.
His sidekick is another story. This pup has a toy dog's smushed in nose and spaniel ears. He's clearly a pet.
(Does this remind you a bit of Lily and Scooter?)
But, look again. The little dog is wearing a sweater. And a hat. Look again. It's not just a hat, it's a metal helmet with feathers decorating it. Notice, too, that despite the dog's tongue sticking out, that he carries himself with a regal bearing.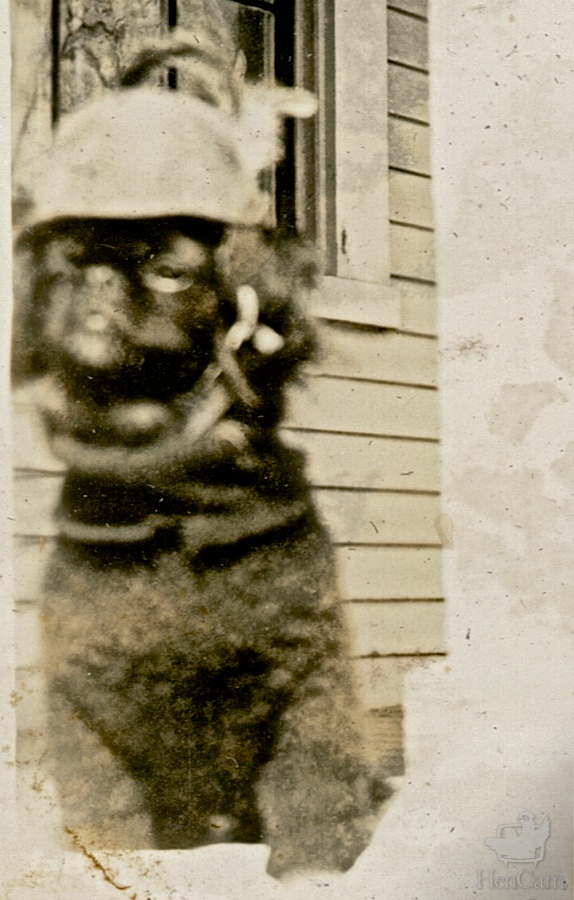 I've no idea what these two are up to. What do you think?
More vintage dog images can be found in Vintage Dog Photographs: 30 Postcards. Available in the HenCam Store.