I'd like to have more readers for my blog. I've been thinking about what it is that I can do to make it more popular. What's missing? What makes other blogs wildly popular?
Cats, of course. Here at HenCam I don't have any cats. Cats are the one animal that I (admit to) being allergic to. A cat walks past me and my eyes swell up. Total bummer.
I do, however, have cats in my collection of vintage photographs of animals and their people. Here's one: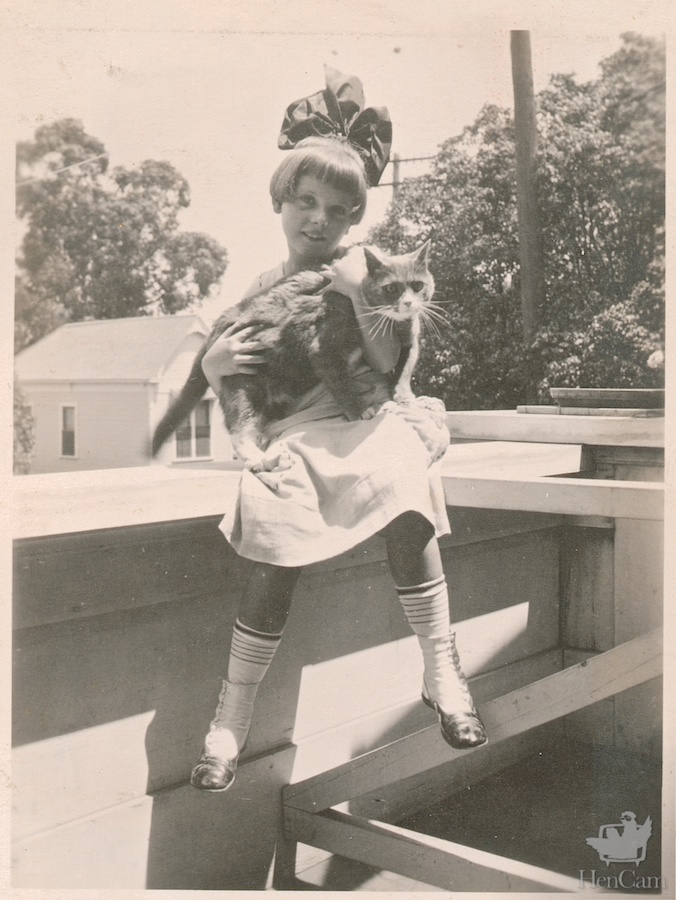 Look at the girl with her striped socks and high, many-buttoned boots (can we bring back that look?)
Let's zoom in.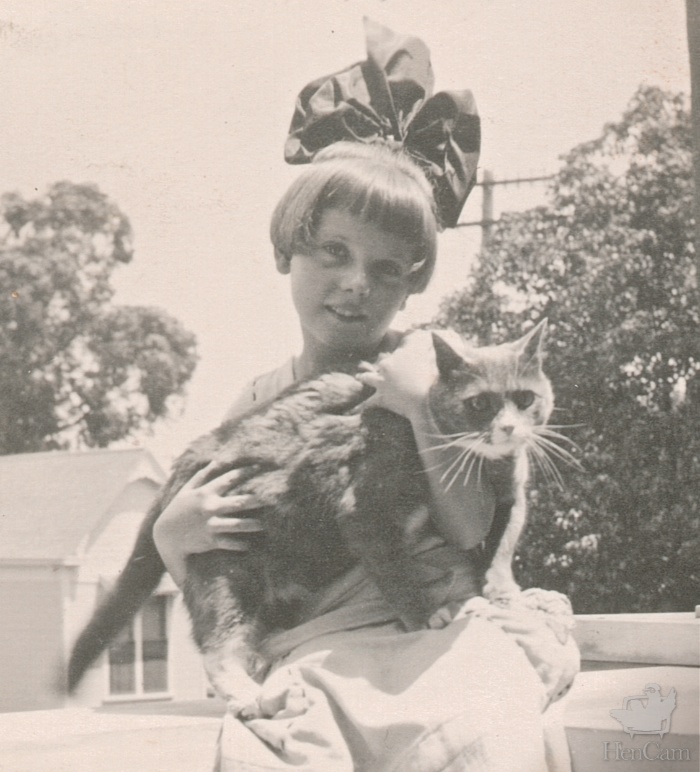 The bow! (We don't have to bring that look back.)
I love this hefty cat. I've no doubt that that kitty was both a friend and a good mouser. Alas, such a solid, sensible animal isn't about to be an internet sensation. Even if it does have the best ever long white spiky whiskers. But, a cat like this one is cute enough for me. In fact, I prefer that determined expression of I have better things to do than to be adorable. Let's at it!
Do you have a cat? More than one? Who out there is a cat person? Let me know in the comments.