What with the sad news posts I've been writing, I thought that we could all use a charming vintage photo to puzzle over. What's going on here?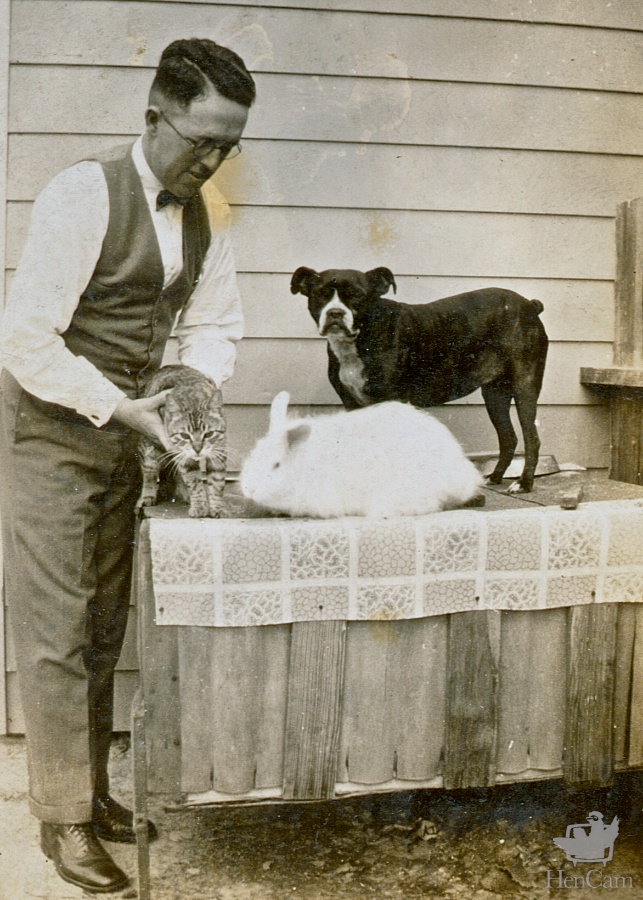 UPDATE: the caption on the back reads: All of my family except for the chickens. Taken in our back yard about a week ago. Weston, Texas, Feb. 1930
Have you tried to photograph all of your animals, at one time? Can you imagine the rumpus if I tried to do that here? Just the thought of it makes me smile.
(By the way, take a look at that terrier. Her legs are in proportion to her body. Her snout is long enough so that she can breathe. Her eyes are large but not protruding. I wish breeders would go back to such a healthy and sensible type!)