Here is Apron # 3 from my collection.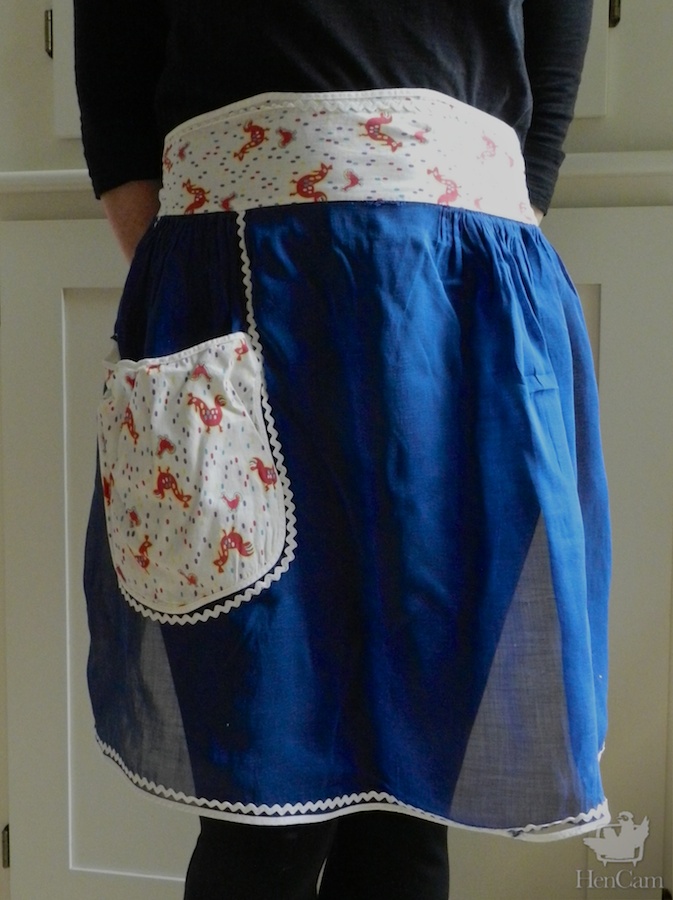 There was a time when a housewife was advised to greet her husband at the door in her best dress, with a cocktail in one hand, and a flirty, gauzy apron around her waist.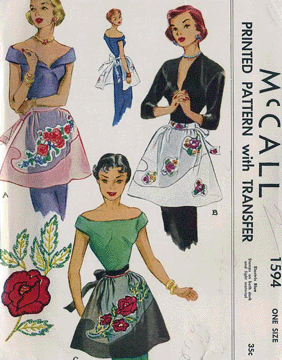 The chickens on my apron look like they've been drinking those martinis!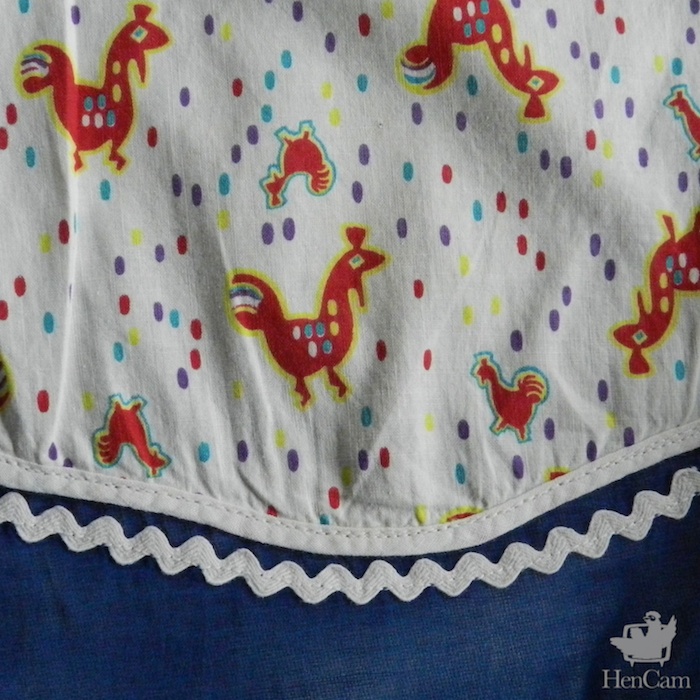 I'm more likely to greet Steve in my barn clothes, with a mug of hot cider, which suits both of us. Tomorrow's apron fits in with that farmgirl life.