Here is a practical, wipe your floury hands on the cotton sort of apron.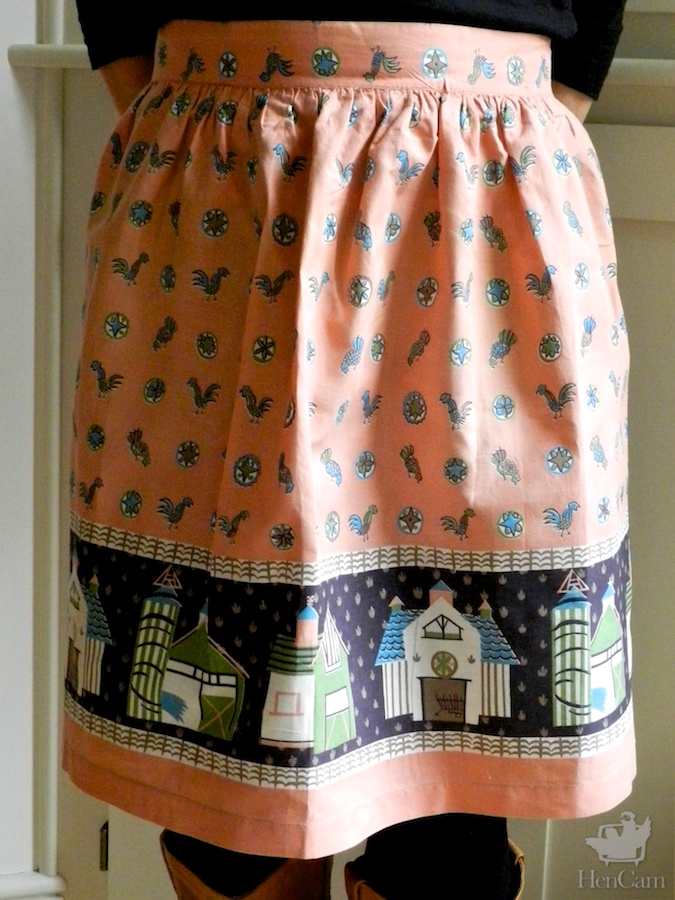 It's got the classic mid-century color combo of drab green, turquoise and salmon. I doubt that the fabric designer had ever seen a real chicken (what's with those three lines coming out of the roosters' rears?), although somehow, the energy of a flock of chickens was perfectly conveyed.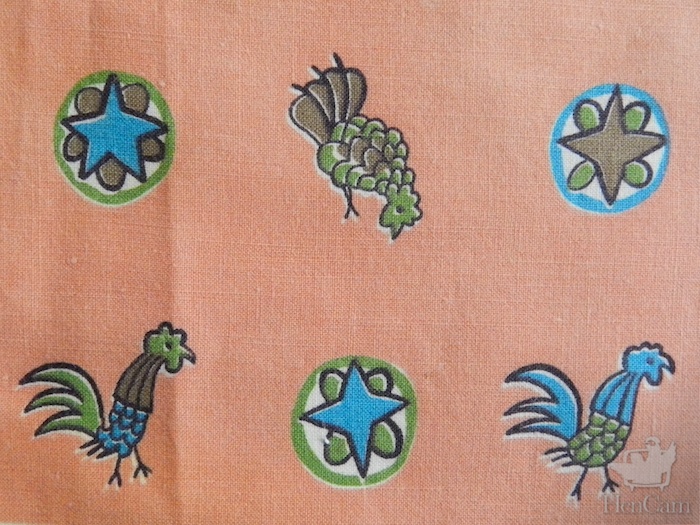 I love how the fabric depicts a peaceful evening in the barns. Nary a mischievous goat, nor pecking hen, nor farmer in sight. Calming and yet cheerful, isn't it?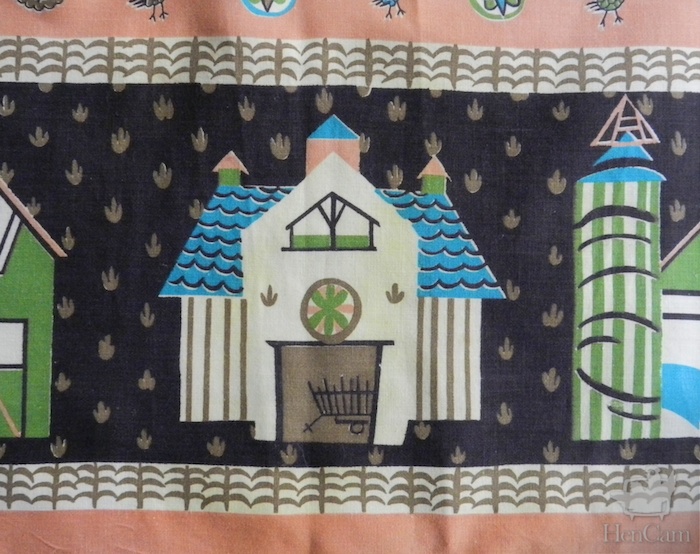 (For those paying attention: the boot are brown Stetsons. Should I do a post of my cowgirl boots?)