Having worked in restaurant kitchens and bakeries, I believe in practical tools appropriate for each task. That even applies to what I wear. An apron is essential cooking gear. This is my apron of choice.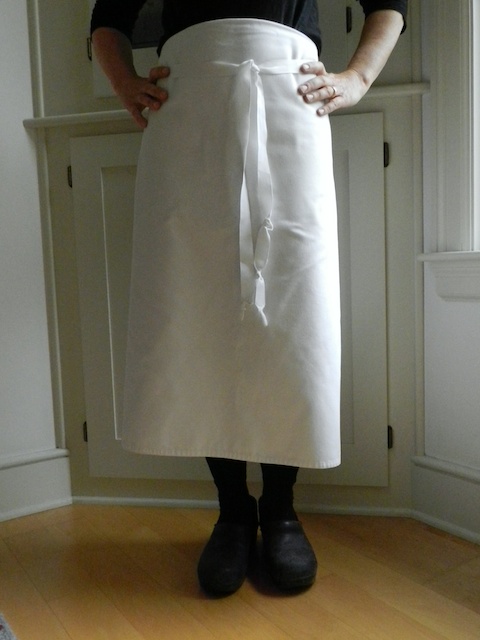 But, there are times in the kitchen for a bit of whimsy and charm. When I've finished most of the cooking, but still have a few last-minute tasks, and I've changed into nice clothes, and guests are on the way, that's when I pull out one of the vintage aprons from my collection. I have a baker's dozen to share with you. All are homemade. All are well-used. Most are still worn by me.
Today's apron is this little appliquéd green charmer.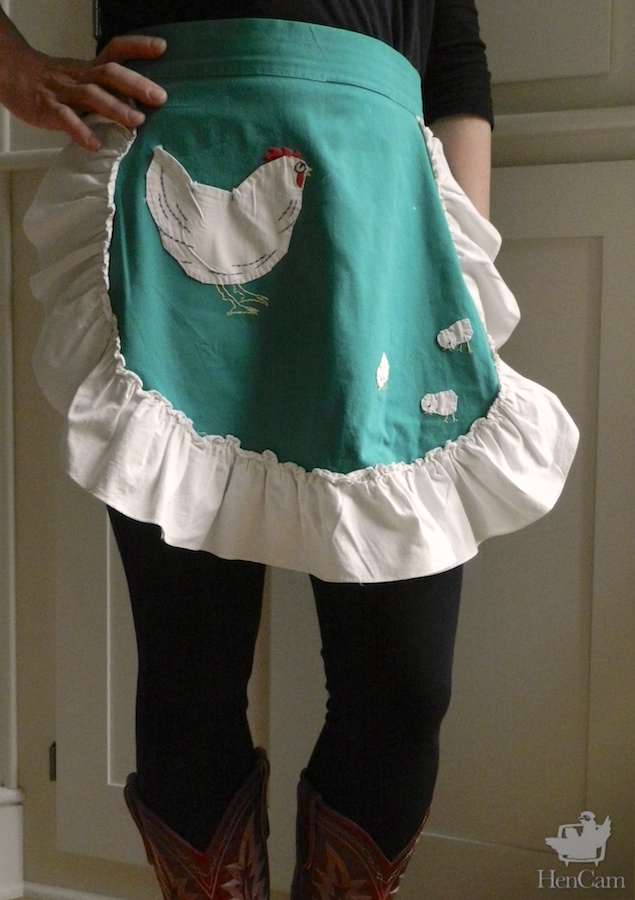 The mama hen is a pocket! Just look at how active her embroidered feet look.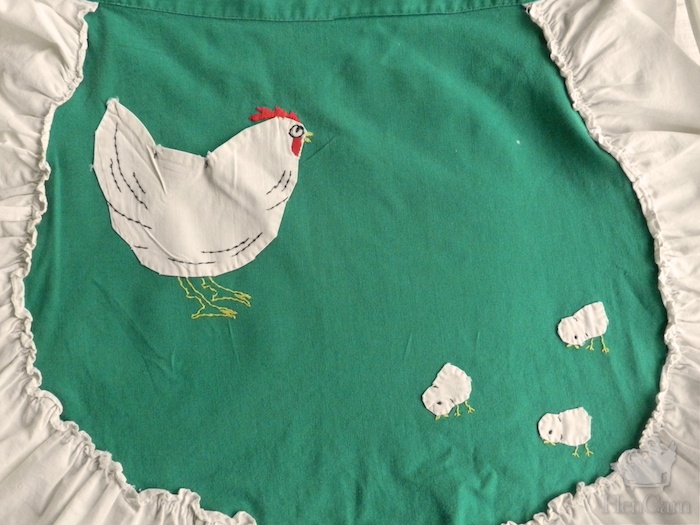 I'll be sharing an apron a day with you for the next two weeks. Let me know which ones are your favorites!