The girls are grateful for the pumpkins and thank their HenCam friends who have provided them. The hens got a new pumpkin this morning. Yay! says Misty.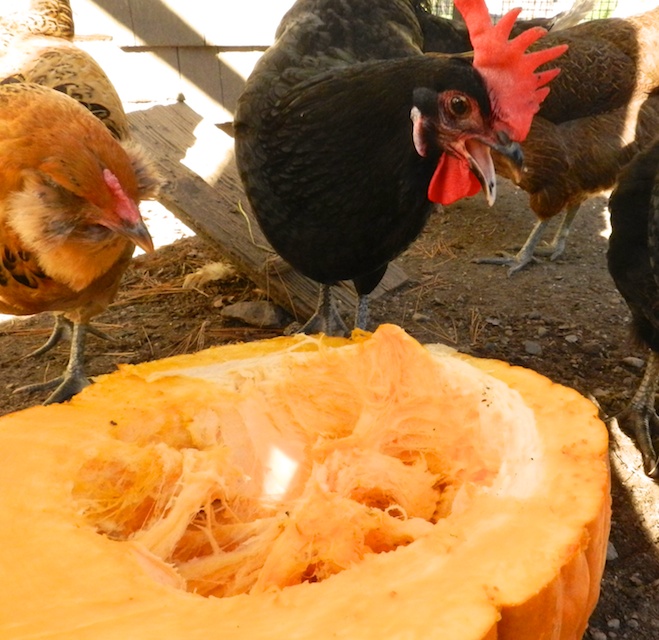 Even Grand Old Buffy toddled over to have a go at the squash. I love this flock. Everyone let her have her space to enjoy the treat.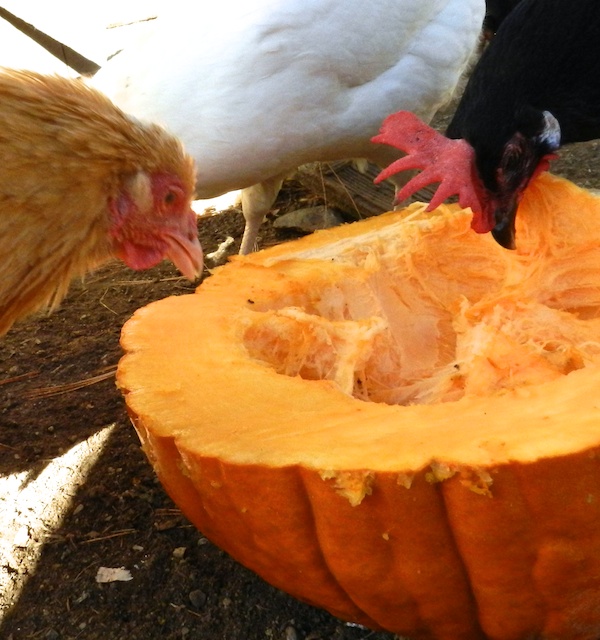 They are thankful from the tips of their beaks to the bottoms of their (very full) bellies.