This has been the most beautiful fall that I can remember. Possibly, I say that every autumn. But, this year it does seem extra-special. Maybe it's because the weather has perfect and the blue skies set off the colors. Or maybe it's been that I've been seeing it from the back of a horse. Still, some years the colors are dull. Some years the trees change, but a storm blows through, ripping the leaves off of the branches so that the show of color is only fleeting. A couple of years ago we had a snowstorm right before Halloween and no one could get out of their houses to go trick or treating.
This year, though, the beauty is here, and instead of being fleeting, it gets more and more stunning as the days pass. This is a tree in my front yard.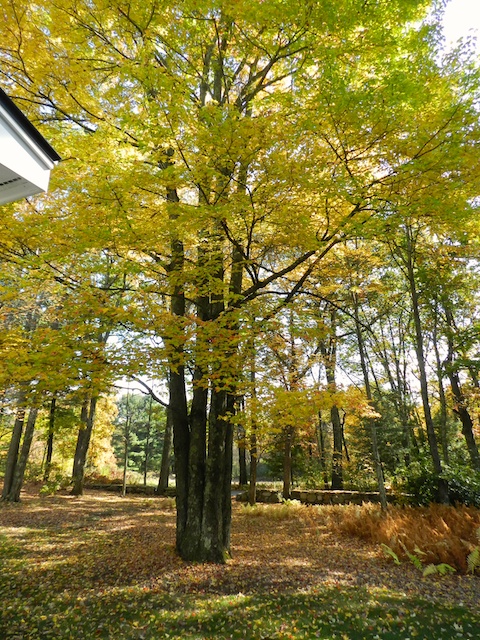 Here it is a week later.
What makes this so gorgeous are the layers of color. Look closely and you see patterns in bright green, shocks of orange, and that glowing yellow. All against a dark trunk and blue sky. I mean, really. Really.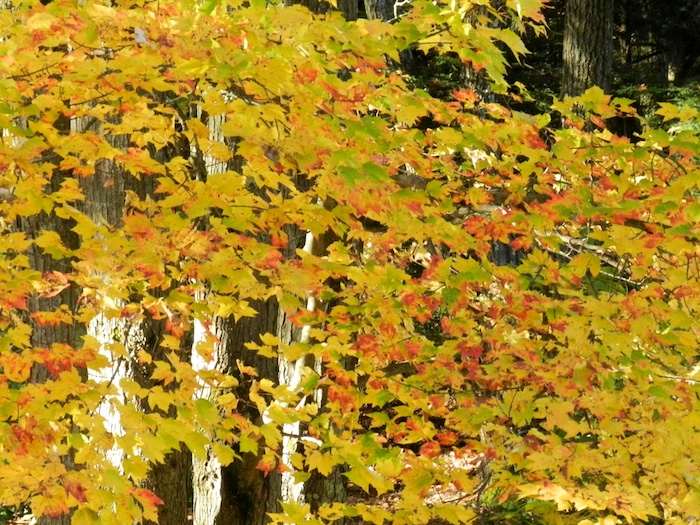 Even those of us who have lived in New England for decades find ourselves stopping our cars and gaping at the light coming through a tree, or the sight of hayfield with luminescent oranges and yellows ringing a green swath of grass with a pale mist hovering over all. Where is the photo of that scene you ask? I'm not a tourist. I think, "I'll pop over to the store to pick up a gallon of milk" and then I end up parked on the side of the road, staring.
The goats are delighted. Some of the leaves are delicious. Some aren't, but they're all interesting to snuffle through.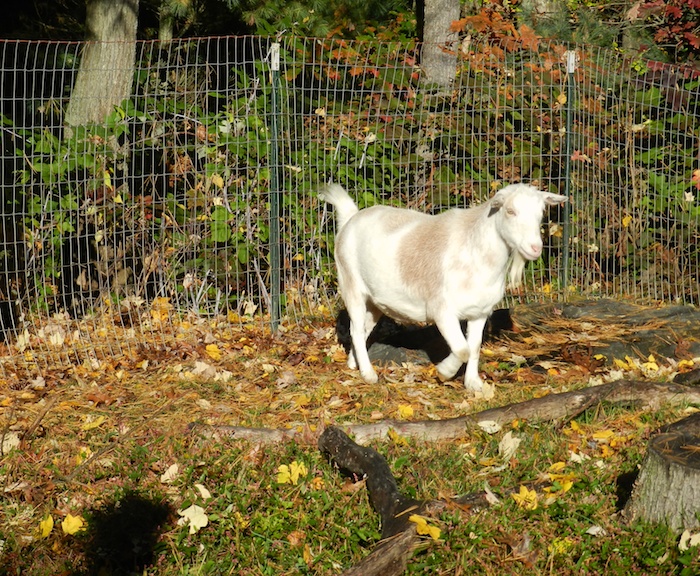 Here in my town, the horse paddocks are rocky. But, right now they are being carpeted with sweet-smelling pine needles. The horses like that, although they do get a bit sticky from the pine tar.
It's so beautiful that it seems superfluous to decorate the house for the season. This is all that I've put on the front porch.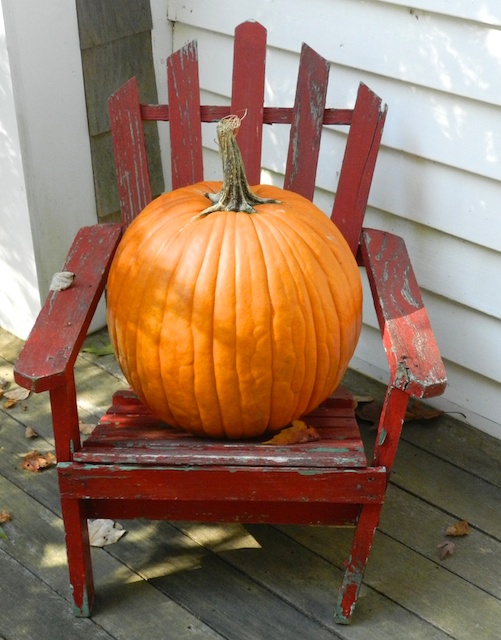 It'll be there until the hens need another pumpkin to busy themselves with. When it's gone, it won't matter. There's beauty all around.