NOTE: this contest is closed! Which is a good thing as I got very, very hungry reading the entries. Joan is the lucky winner!
MyOwlBarn.com is one of those retro and stylish blogs that posts a daily serving of eye candy. Recently, it showed off photos from a ridiculously silly book, aptly titled Funny Food. It's by husband and wife duo, Bill & Claire Wurtzel (© 2012 Welcome Enterprises, Inc.) The book is based on breakfasts that Bill has made for Claire over the years. The love comes through.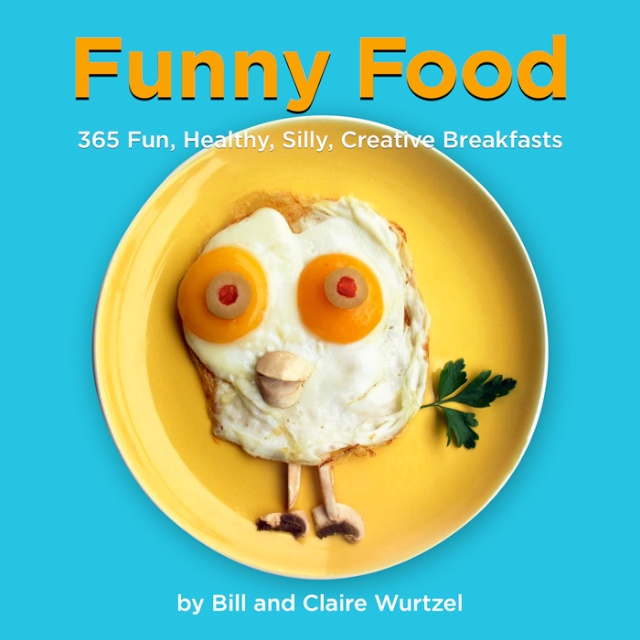 I contacted the publisher to tell her how wonderful I thought it was to have a book with a fried egg bird on the cover. We agreed that there should be a giveaway here on HenCam. Because, really, I know that all of you will jump at the chance to win a book with art like this: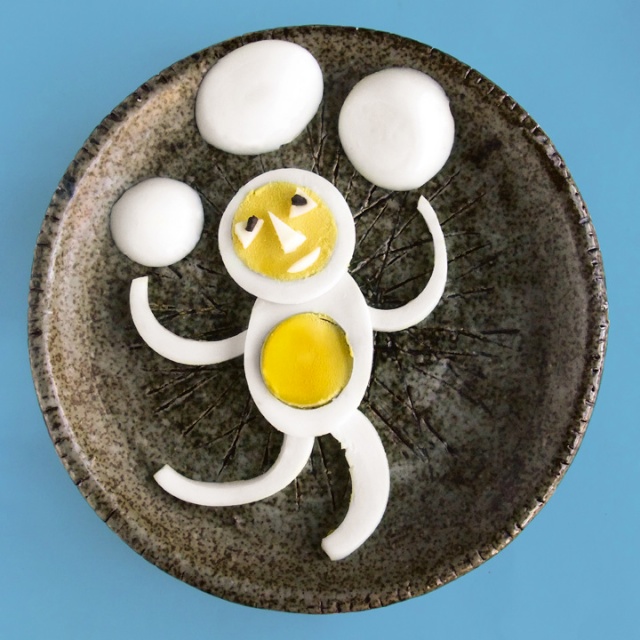 (If you try making egg people yourself, would you take a photo and email it to me? Please?)
To win a copy of Funny Food, leave a comment here and tell me about your favorite breakfast. One entry per person. For additional chances to win, tell your friends on your social media of choice (Twitter, Facebook, etc.) then come back here and tell me that you've spread the word. On Sunday, October 27, I'll pick a winner using a random number program (so telling me about an elaborate breakfast won't increase your chances to win, but it will make me happy.) I'll contact the winner via email (and announce it on Facebook and here.) Unfortunately, this contest is only open to addresses within the United States.
Even if you don't win, you can have a piece of Funny Food art for yourself. Go here for free, downloadable posters.