I love Halloween. Not the bloody, gorey, scary Halloween. I love the funny, charming, clever, sweet Halloween. The pumpkins, the cornstalks, the cheerful ghosts and the little children in oh-so-adorable costumes. I can no longer dress up my sons, but I still have boys around. Last year I bedecked the goats in Halloween ribbons. It was simple and silly (and they stood still long enough in their collars for me to take a photo!)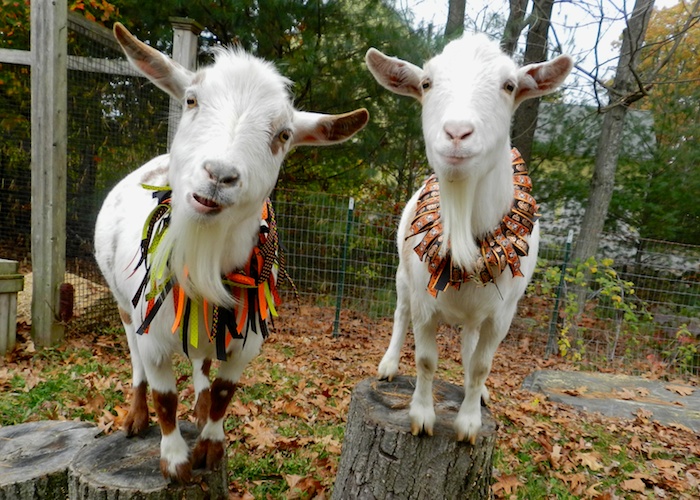 I'm looking for ideas for this year's goat costumes, and want to hear from you. As an incentive for you to put on your thinking caps I will send a surprise gift (a little of this and a little of that and in the spirit of the sort of Halloween that I like) for the suggestion that I deem the best. Selecting the winner will be totally arbitrary on my part.  I'm not much of a seamstress, and I probably won't actually make the costumes, so don't be limited by practicality. Send me your craziest, funnest, most over-the-top ideas in the  comment section below. I can't wait to read them!
I'll select a winner by the end of the week.