It's that time of year when feathers blow into piles in the corners of the coop, when a little white hen takes a dust bath and the wallow turns white from her down, and when chickens look downright ridiculous.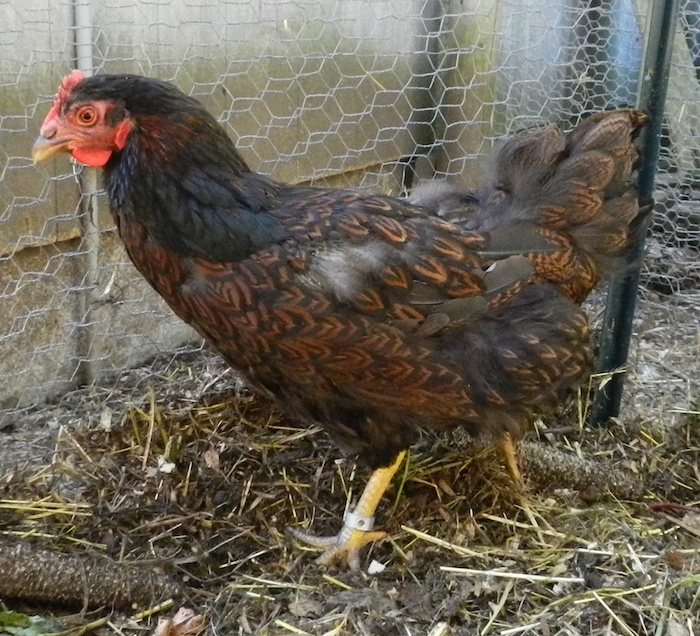 If this is your first year keeping hens then don't worry, chickens don't go through a molt until they've reached 18 or so months of age. Your hens will continue to look lovely. Just wait for next fall, though, when all 8,000 feathers on each hen fall out.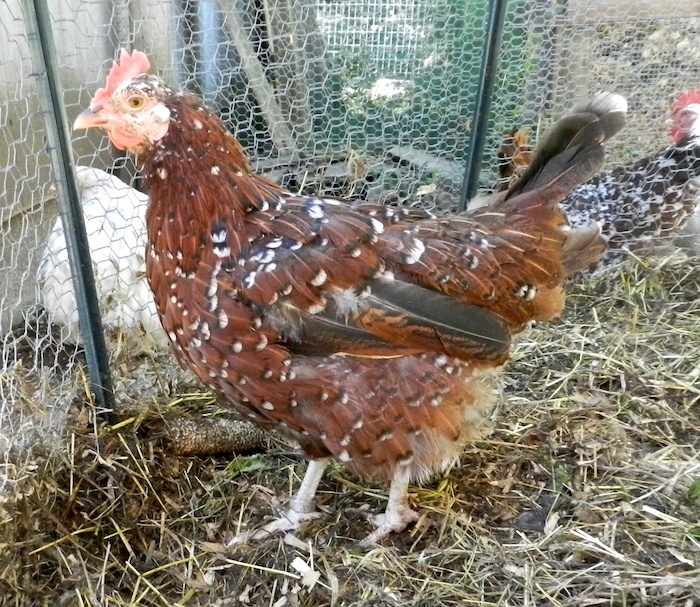 The above photo is of Florence. Some of the feathers, as they loosen, turn around backwards. A hen molts unevenly, so parts of her will look naked, part will be scraggly, part fluffy. The hens do much preening trying to put their feathers right. It's hopeless.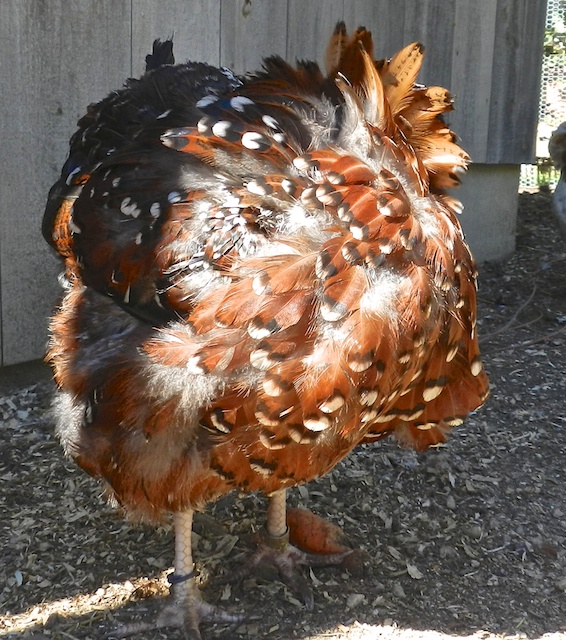 Buffy, being an ancient hen, is going through a particularly dramatic molt. It looks like she stuck her foot in an electric socket.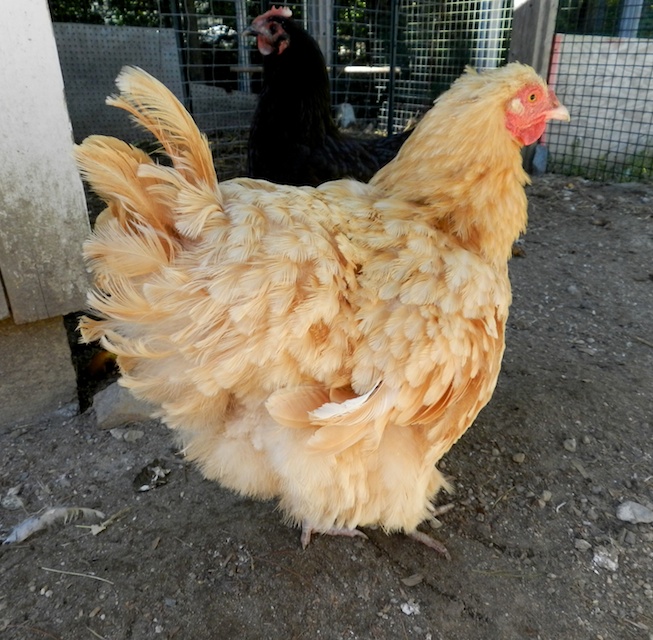 The worst layers molt first. Pearl molted way back in the beginning of August. She's now back to her gloriously poufy self. True to her cochin nature, she is also back in the nesting box, broody (this photo shows her on a rare outing.)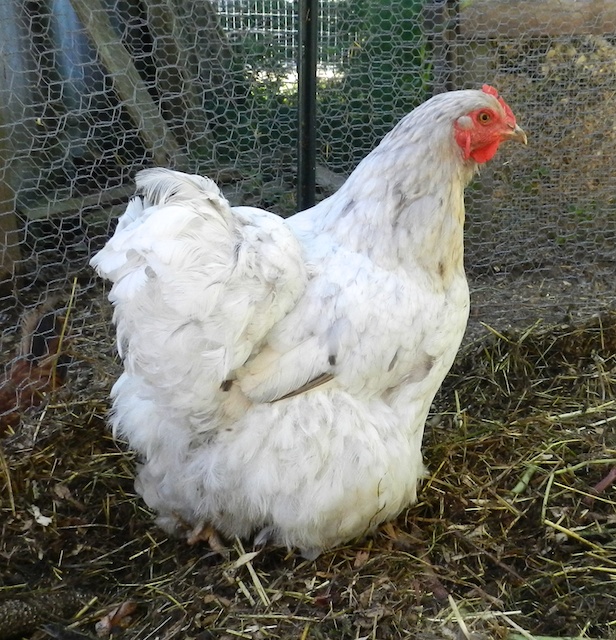 There are always exceptions to the rule. Edwina is even older than Buffy and hasn't laid an egg in years. But, she shows no sign of molting. She looks as perfect as ever. She is the great dowager queen of the barnyard.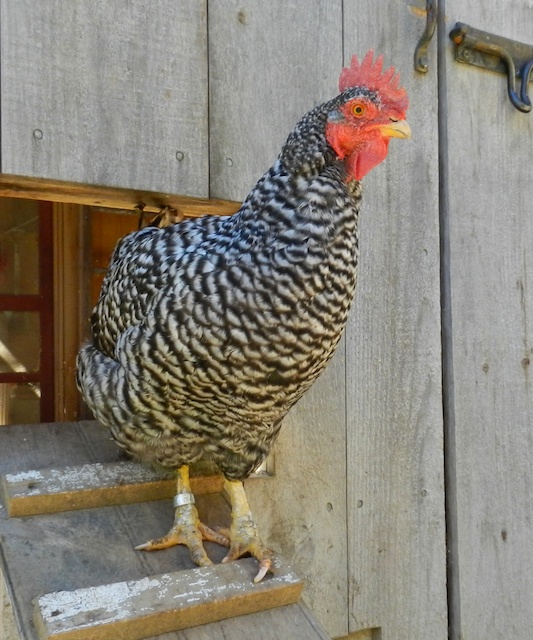 When hens molt, they stop laying. Regrowing feathers takes great stores of minerals and protein. They can't make both eggs and feathers at the same time. A few Gems are not yet in a full molt. I know this because I continue to find eggs in the nesting boxes. Not many, but this time of year I'm happy to collect any from the flock. The girls need a rest. The egg basket will fill up again come February.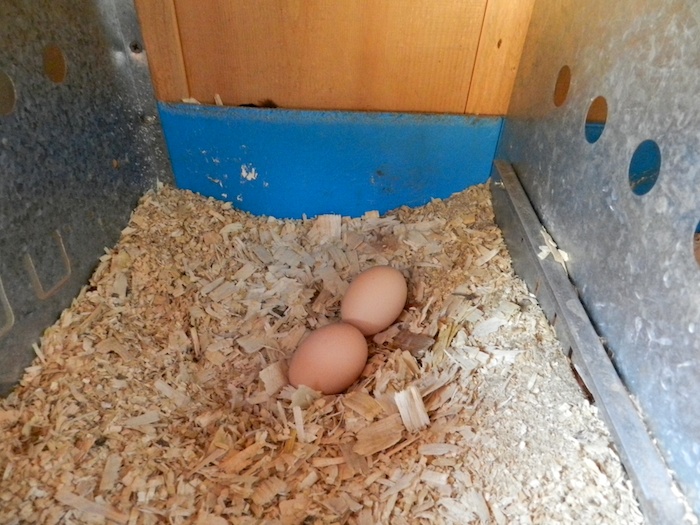 To learn about the molt and how to take care of  your scraggly hens, read this FAQ.