I'm perfecting the apple pie recipes that I'll be teaching in the baking class here on October 26. I've been baking fruit pies without recipes for years, so the class is the push that I've needed to write what I do down.
This is a rustic apple pie with a walnut and oat crumble topping.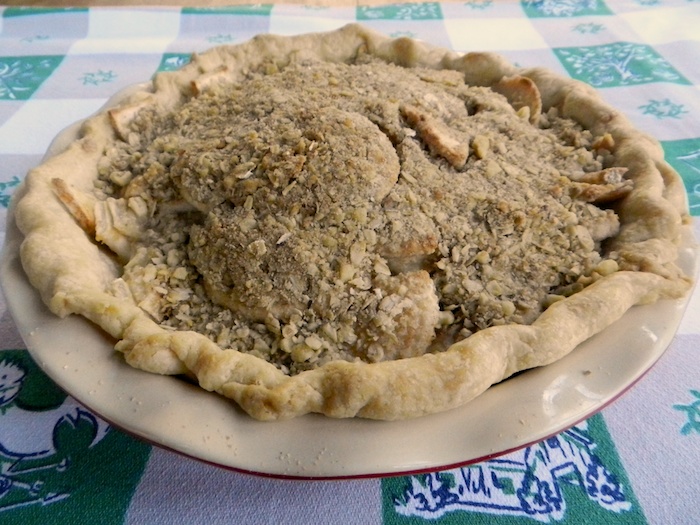 In the class, not only will you get hands on experience learning how to make the perfect pie crust, but you'll take an entire pie home with you! Only three spots remain First dibs to HenCam readers, but at the end of the week I'll be spreading the word locally, so if you're thinking about it, sign up now.