Apples from here
went into this. Steve's Happy Birthday Apple Pie.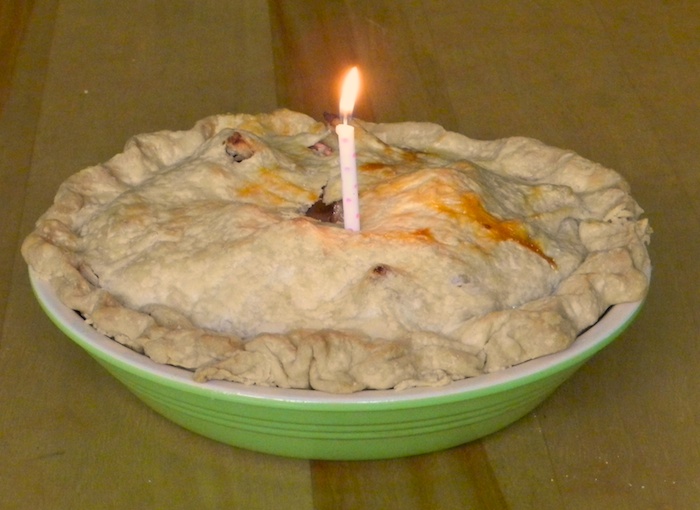 This is one of the versions of apple pie that I'll be teaching in my Pie Baking Class. See how flaky that crust is? You can do that, too!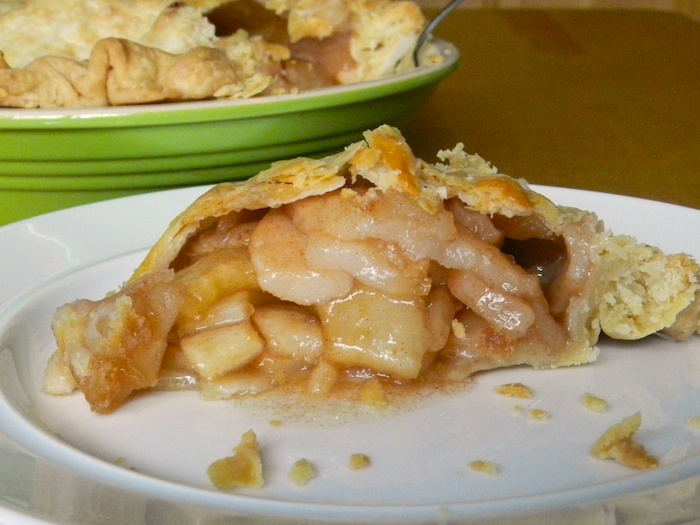 It will be gone by tomorrow. I do so like pie for breakfast.