It's apple picking season, and so we headed out to Harvard, Massachusetts to my favorite U-Pick orchard.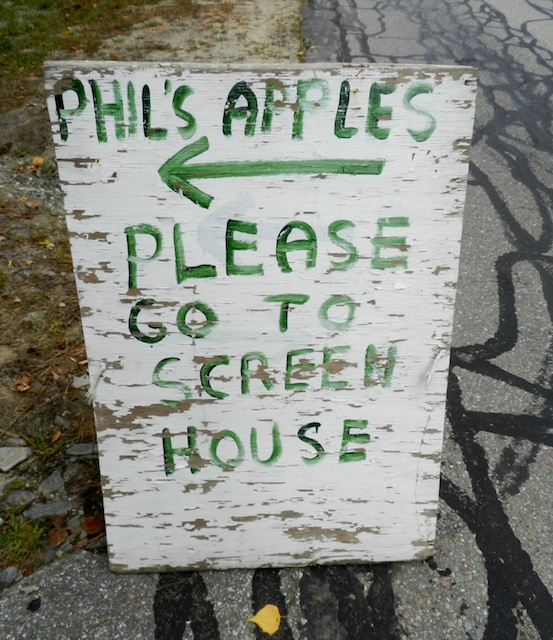 There's no petting zoo, corn maze or hay rides. What they do have is a wide variety of fruit.
And dwarf trees that are full of perfectly ripe apples that are easy to reach.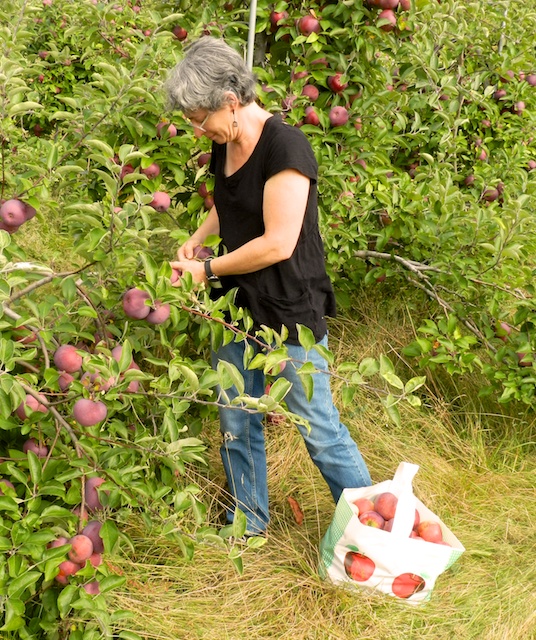 There's a map to tell you where the different apples are, but the trees don't have signs. You're told to "taste your way through." We did.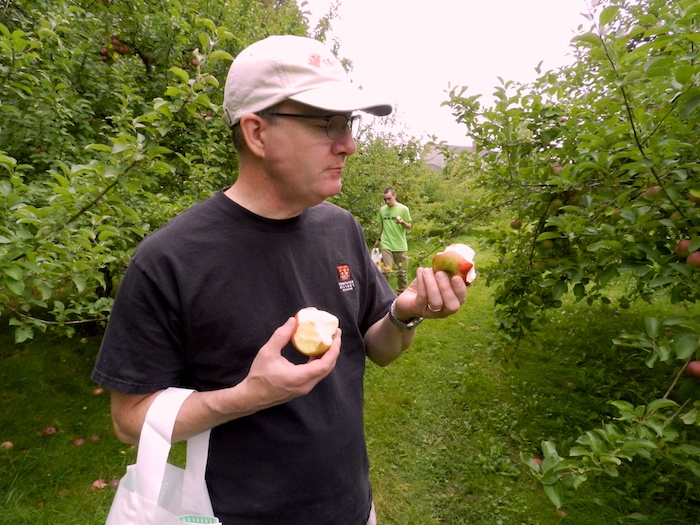 There are apples for eating out of hand,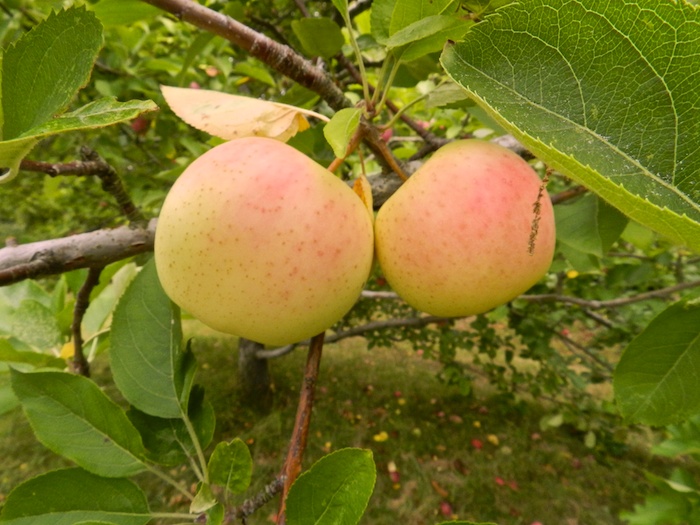 and apples for baking.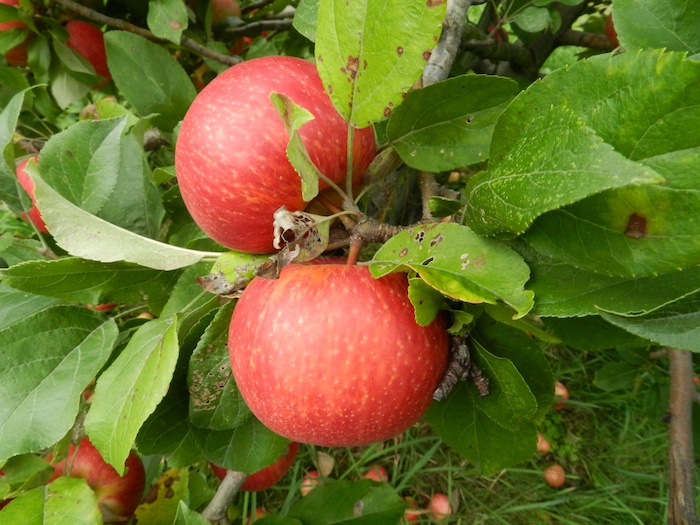 But, despite all of the tasting, after loading up the car, we had one more stop.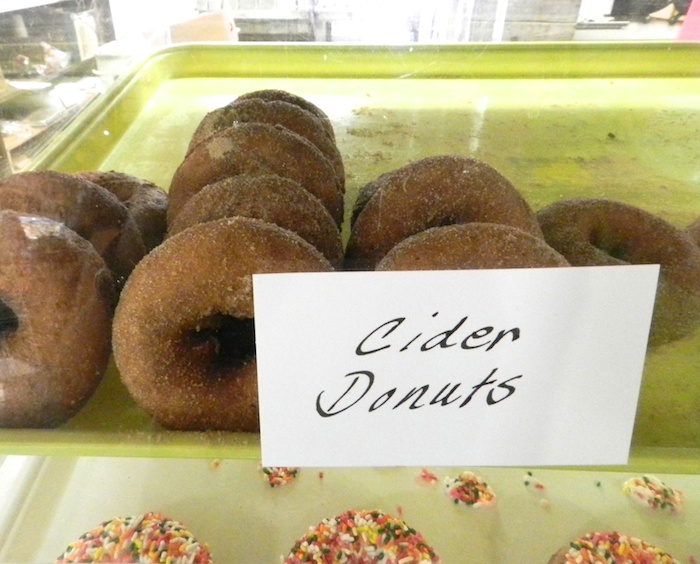 I came home with 3 bags full of apples (and a small bag of a half-dozen donuts.) I've already made two big pots of applesauce;  containers are in the freezer. Today is Steve's birthday. I'm baking him a pie.