I've got a lot of interesting programs coming up. Some are open to the public, some are not. You can see all of the listings on my events page. On Wednesday I'll be doing a program at a Girl Scout camp. I'm thinking about bringing Veronica. What a noisy hen – those of you who remember Marge will understand when I say that she is following right in that hen's footsteps. (If you have an iPhone, you can hear Marge and get her ringtone here.)
There will be a Chicken Keeping Workshop in my backyard on Saturday. Three spots remain, so you can still come!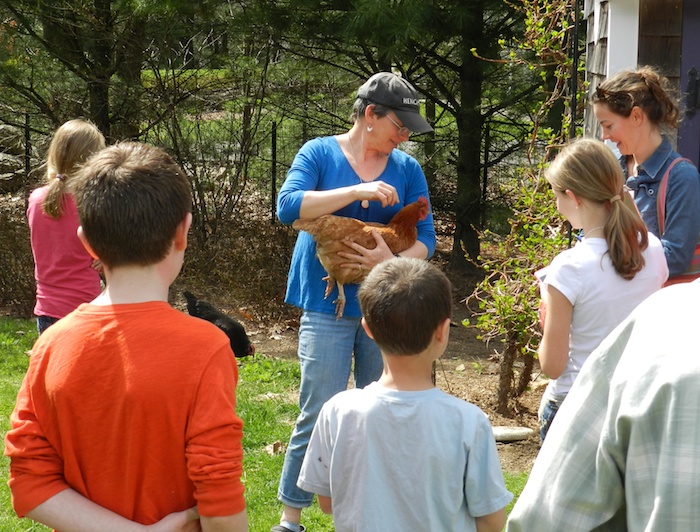 Saturday evening I'll be doing a storytime for young children who wear cochlear implants. As many of you know, I am deaf, but because of technology and a very good surgeon, I function fully as a hearing person. I am so looking forward to reading Tillie Lays an Egg at this pajama-time event at the Northeast Cochlear Implant Convention.
On August  26, I'll be doing a talk, quite far from home, in Kingston, Ontario. Details will be on my site soon.
I've just scheduled another workshop here at Little Pond Farm on Saturday, September 21. Sign up is now open. Do so soon, as this one is sure to sell out fast. It will be leaf peeper season here, and I know of several people planning on making the workshop part of a vacation to New England in the fall.
Keep an eye on the events page. More programs are in the works!