The the last few days it's been hot and unbearably humid. I've been trying to get my chores and gardening done in the morning. Even so, after ten minutes, I'm sticky, dirty and drenched with sweat. Thank goodness for sports bras, cotton tees and shorts. I went through 3 outfits yesterday. Thank goodness for showers and washing machines.
How did women work in corsets? In dresses that required starching and ironing? The woman pictured below (circa 1900) is wearing an everyday dress. She would likely have worn an apron while doing chores, and possibly took it off for this photograph, but still! That collar! The tight cuffs! The creases! Can you imagine churning butter, or standing over a hot stove canning vegetables in that?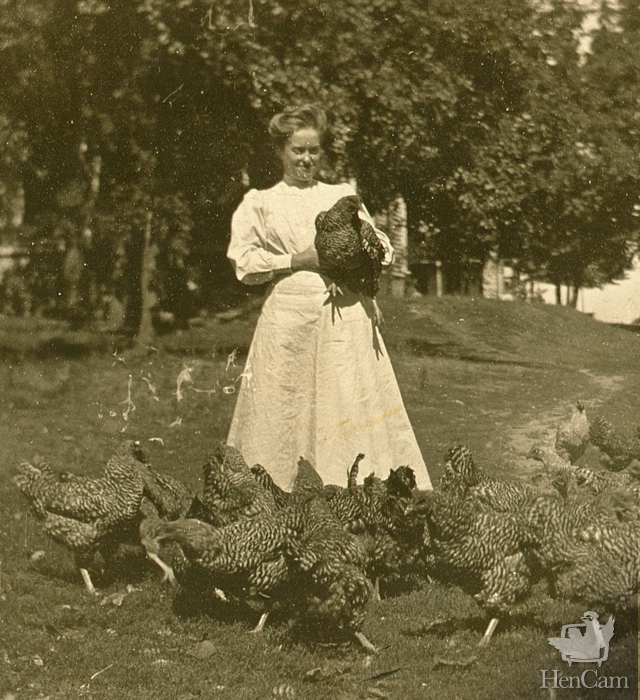 Many households didn't have running water. Once a week the bathtub was filled by hand. The last one in cleaned up in lukewarm, murky water.
I have to say, as I sit in front of a fan and drink iced coffee (ice!) that I am not feeling at all nostalgic today.