I've got a new man in my life. I've been wanting this for a long time, but I had certain criteria. I didn't want to travel too far for the relationship. I've got a bad back and shoulder, and so he couldn't be too physically demanding. I didn't need someone too young. Experienced and sane was what I was looking for. Also, I like my men handsome. And smart.
Meet Mica.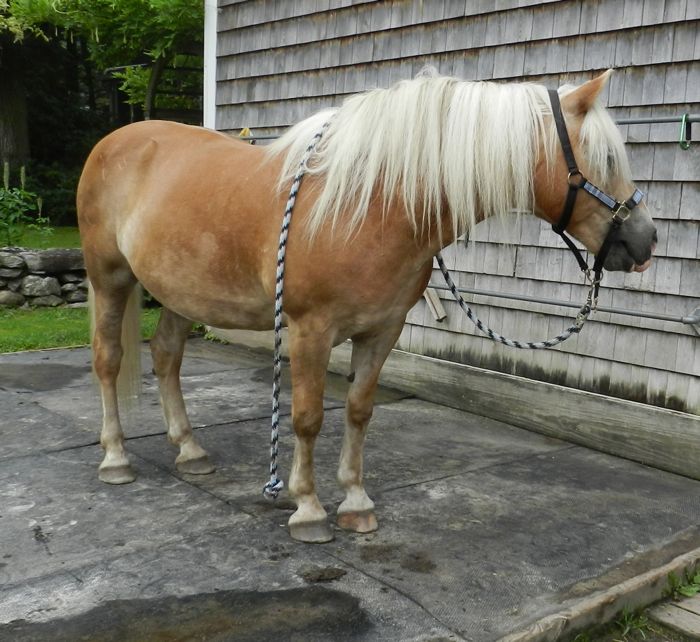 Mica is a friend's Hafflinger. He lives only two miles up the road at a nice barn that's right on the trail system. Mica is twenty years old. He's had a bout with Lyme disease and he has some hock issues. And he's a tad – ahem – wide. We're not about to go out galloping or training in dressage. He needs long, steady walks, which is all that my body can handle now, too. He's got a pony's cleverness about him, but Mica isn't at all mean. And he's not at all tall – so easy for me to saddle him even with my bum shoulder. My friend doesn't have time to ride him daily, so I'll help out a few days a week. Sounds like a good match, doesn't it?
Besides, how could anyone resist those adorable perky ears?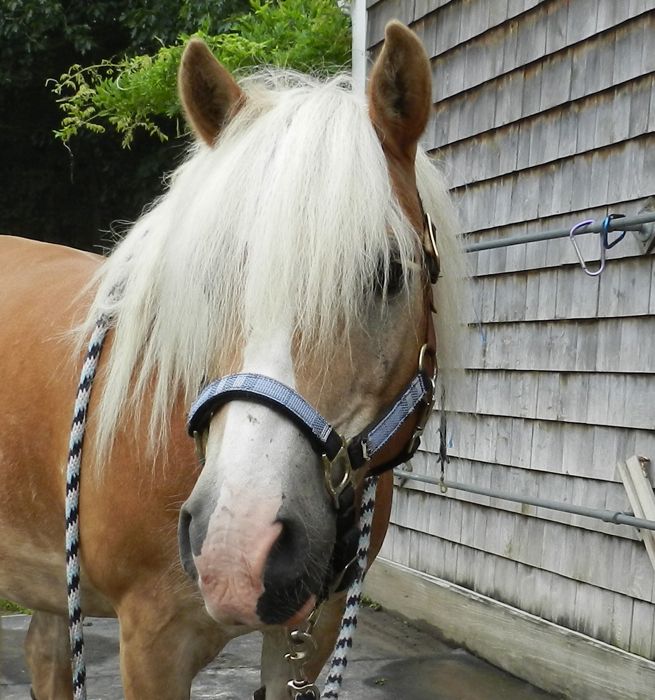 Luckily, the other man in my life isn't jealous at all.