There's now little difference between the chick that hatched first and it's siblings. They are all large and bristling with pinfeathers.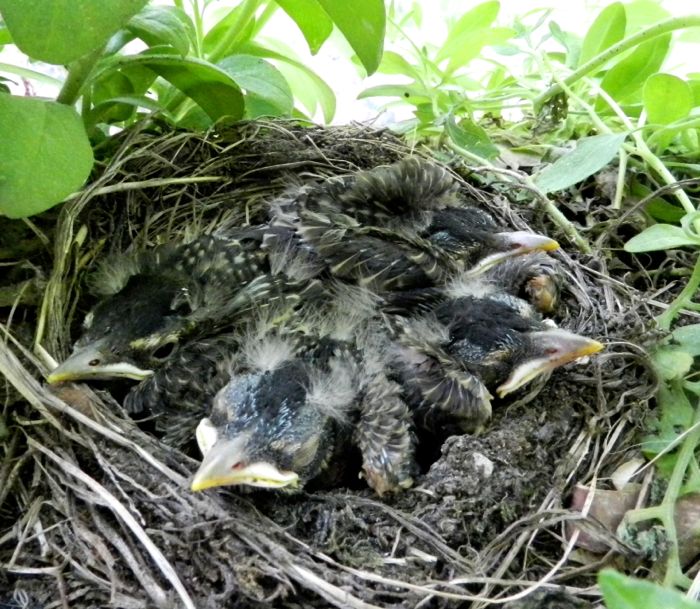 I've yet to get a photograph of them with gaping mouths, demanding food. I haven't seen them in that pose yet. Most of the time they're sleeping.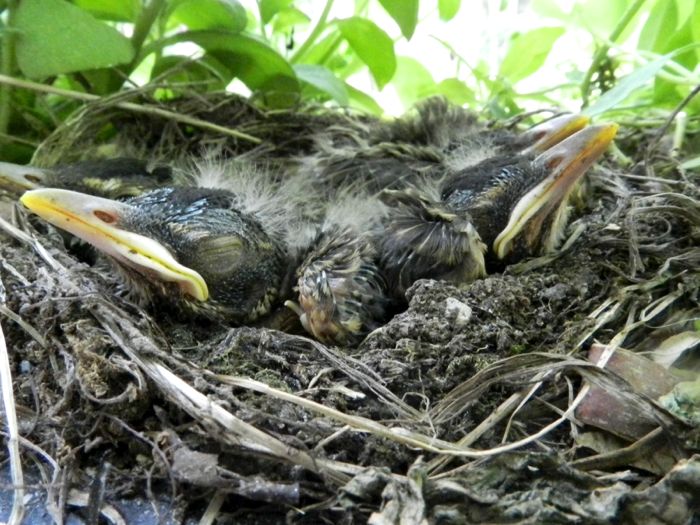 Perhaps the parents are doing a very, very good job of feeding them. There's certainly food in abundance. Here is a robin parent in the maple tree, with an insect in her mouth, waiting impatiently for me to leave the porch so that she can feed her babies. (Note that this bird has one dark leg and one light. Not even robins are uniform in appearance!)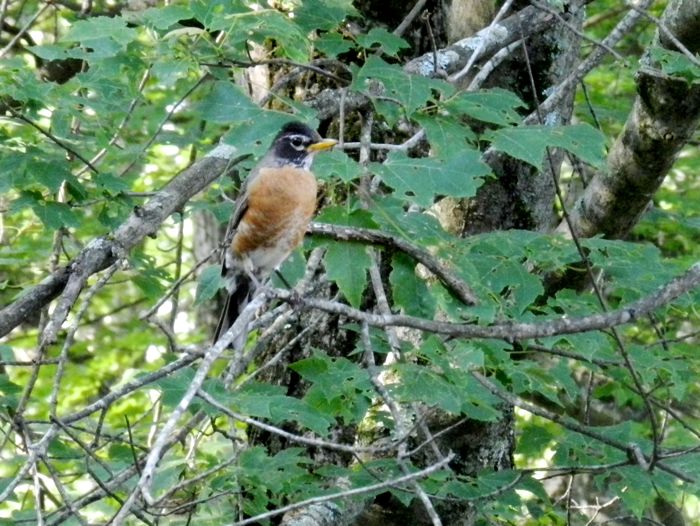 The robins, though, are tolerant of Lily's presence. How do they know that this dog thinks that they are of no consequence? She hasn't even lifted her nose to sniff the nest. Lily says that she has better things to do than to pay attention to robins. She watches for important things, like UPS trucks and bicyclists.