There's loud, demanding cheeping coming from the nest. The robin parents fly back and forth with insects in their mouths. The youngsters have oriented themselves to the direction that the adults approach and land.
It's getting crowded. But, there's no manure in the nest because after the parents feed their babies, they fly off with  the poo. Still, there's little room in there. From what I've read, these youngsters will be ready to fledge (leave the nest) by day 12 or 14. Soon! They'll able to fly, but will still beg for food from their parents and so it will be noisy around here awhile longer.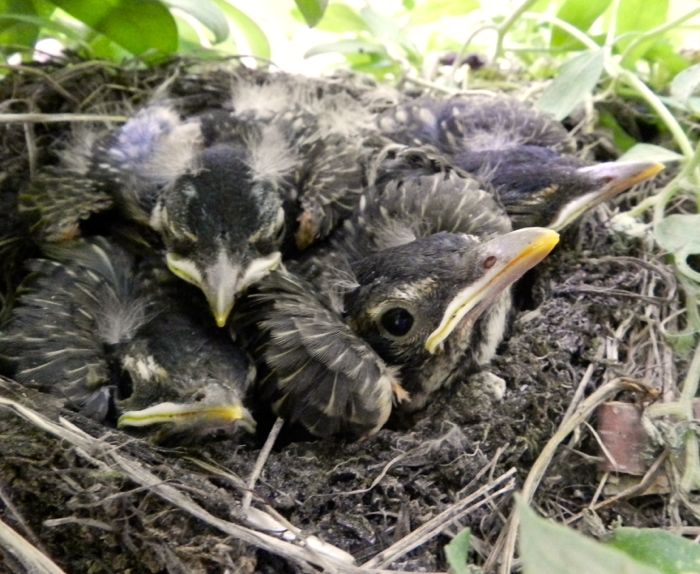 Starting tomorrow, I'll be keeping Lily off of the porch. Although she see ignores the robins now, a bird that drops right in front of her nose is sure to be of interest to her.