The bare skin is now covered by feathers, their eyes are open, and they are hungry! I'm hearing cheeping demands for food.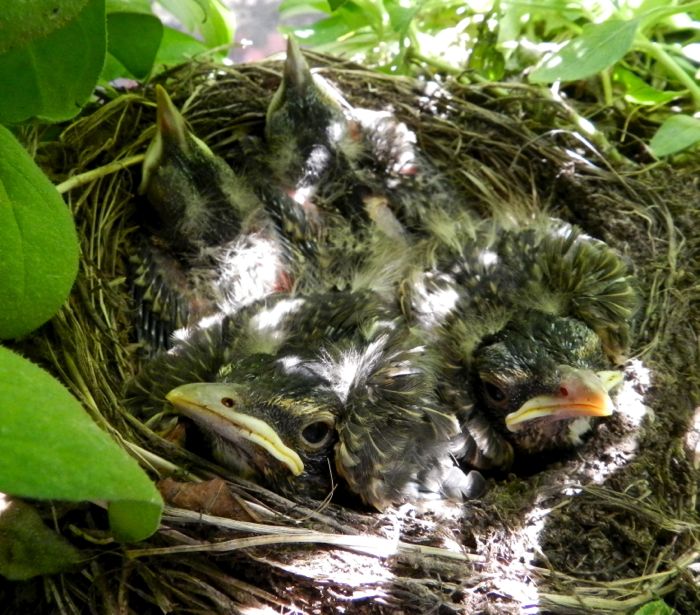 The chicks remain in the spots where they hatched, and it doesn't appear that they've used their legs yet.
It's 90 degrees today and I need to water the planter. I'm bracing myself for angry chiding by the parents. Luckily for the chicks, it's a self-watering planter, so instead of wetting the soil, I pour the water into a reservoir that is under the dirt.